If you've ever watched a school-themed anime or seen pictures of Japanese students heading to class, chances are you've spotted a randoseru—the boxy backpack that's light enough for five-year-olds and durable enough to last all the way through primary school. Keep reading to find out what makes randoseru an essential back-to-school purchase (or fashionable wardrobe accessory), and which brands are popular in Japan.
What to Know about Japanese Randoseru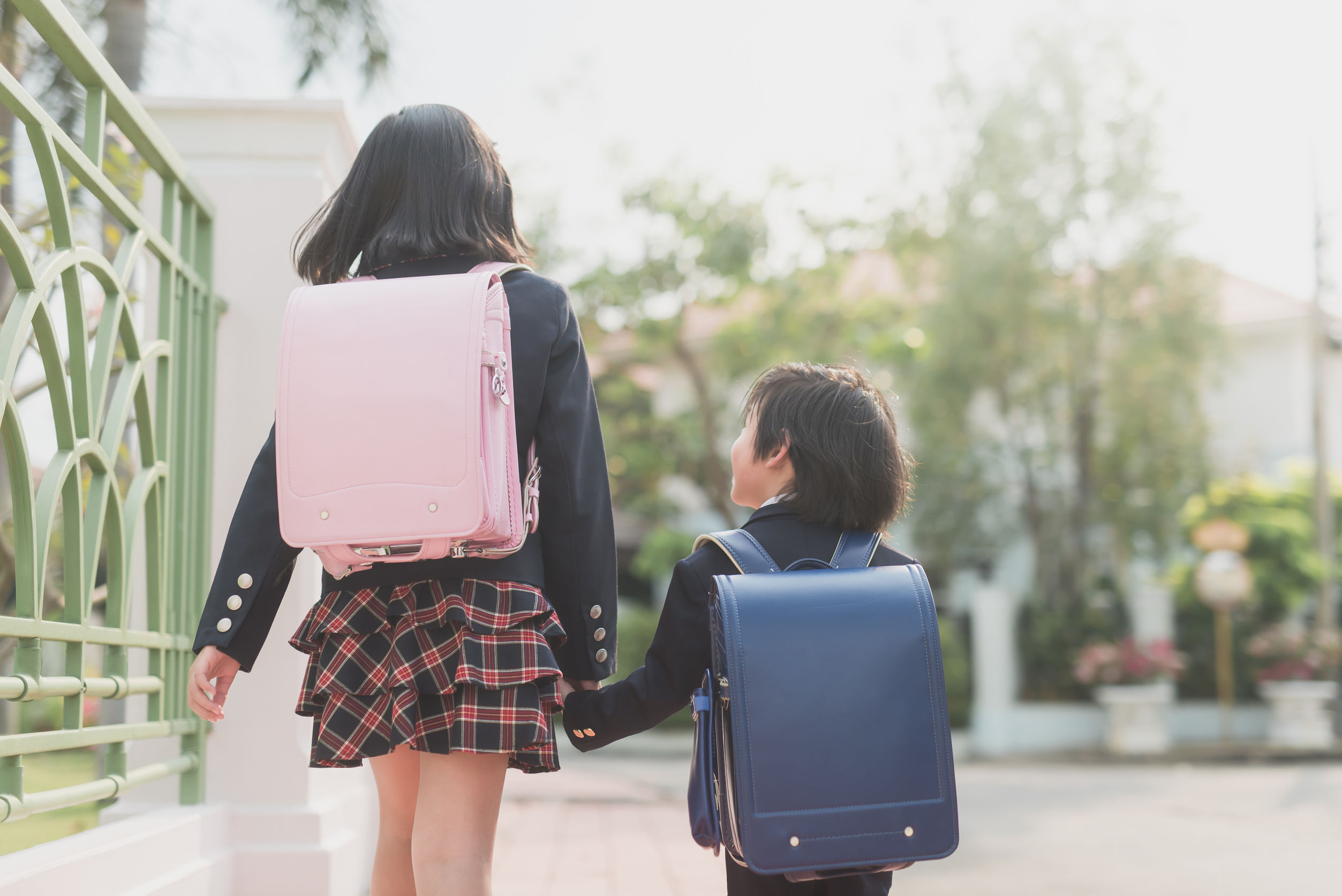 Price
Randoseru are built to last and crafted from high-quality material. Because of the care taken in making each backpack, randoseru typically cost ¥50,000–90,000 ($420–850); a price many Japanese parents and grandparents are willing to pay. After all, a child's randoseru is considered to be a rite of passage into primary school.
Material
Most randoseru are handcrafted from Clarino, a synthetic leather that's lightweight, easy to clean, and water resistant—perfect for kids who walk to school every day. For more active children, some randoseru manufacturers offer natural leather-like cowhide or horsehide (cordovan) for even more durability and an attractive weathered look. Though heavier than Clarino, these natural leathers can make quite a fashion statement.
Warranty
Randoseru are designed to last throughout primary school. To reassure parents that the price tag is worth it, most randoseru manufacturers offer a six-year warranty with each backpack and even provide free-of-charge repair services for tears, faulty fastenings, and other defects.
Size
On a five-year-old's small frame, a randoseru backpack may appear large, but it is expected that the child will grow into it with each passing grade. The backpacks are designed to carry about 3kgs (6.6lbs) of school supplies and securely hold A4 folders and notebooks.
Order Time
Because randoseru are made to order by skilled leather craftsmen, it's important to schedule your order at least six months in advance (plus additional time if shipping overseas). This provides the manufacturer enough time to source the right material, construct the backpack, and inspect the quality of work. It's also possible to buy ready-made randoseru through Japanese auction sites.
Popular Randoseru Brands
Seiban Randoseru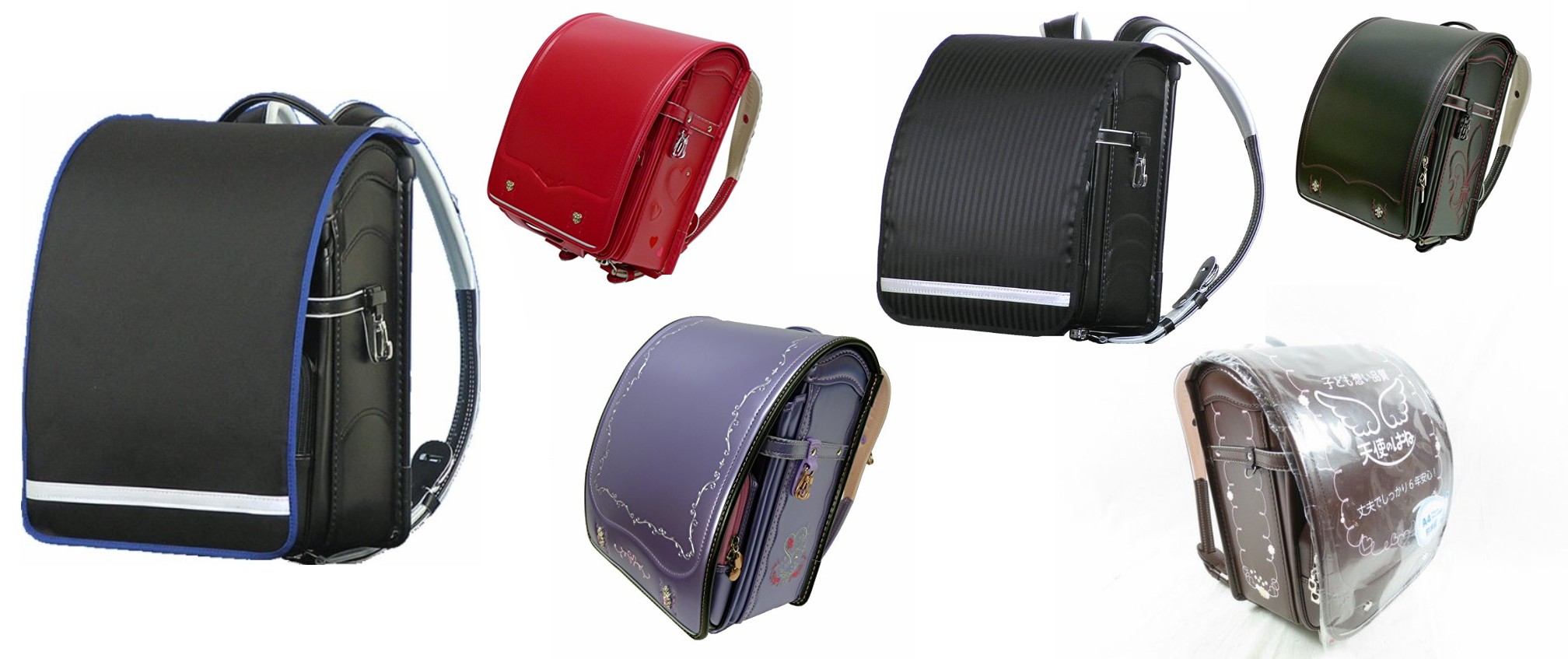 Seiban leads the industry with three randoseru lines: Fine Fit, Puma, and Angel Wings. Seiban's renowned "perfect fit" and shape-sustaining straps help the backpack to ride higher on the child's back, reducing shoulder strain. While the artificial Clarino leather is soft to the touch, Seiban's randoseru also feature rigid plating to prevent the backpack's shape from potentially deforming over years of use.
Hashimoto Fit Chan Randoseru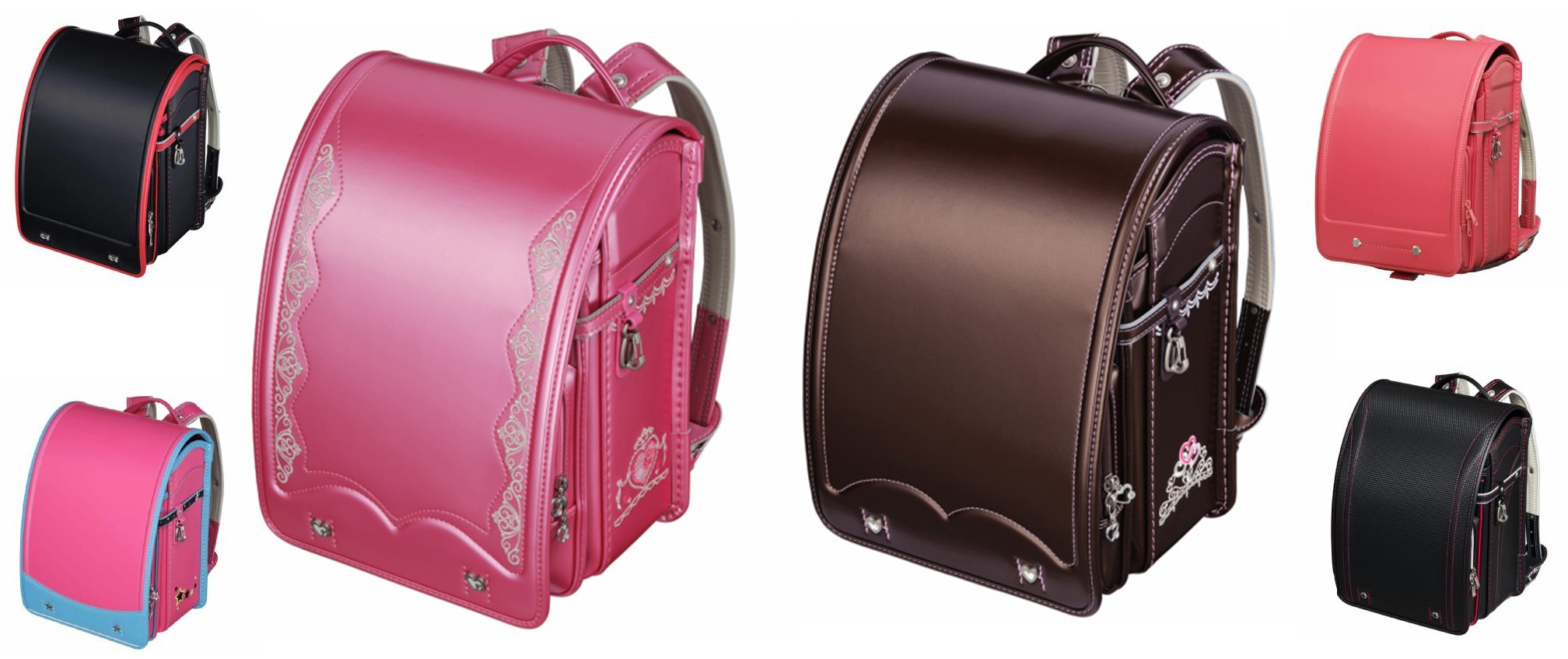 In 2014, American actress Zooey Deschanel became a Japanese sensation when passersby snapped photos of her sporting a classic red Hashimoto Fit Chan Randoseru. The patented design features traditional embroidery, optional embossing, weathered studs, and a fashionable interior lining that styles well no matter your age or wardrobe. Optional features include reflective straps and studs for use at night, moisture-resistant back padding, roomy shoulder straps, and convenient storage hooks.
Mezzo Piano Randoseru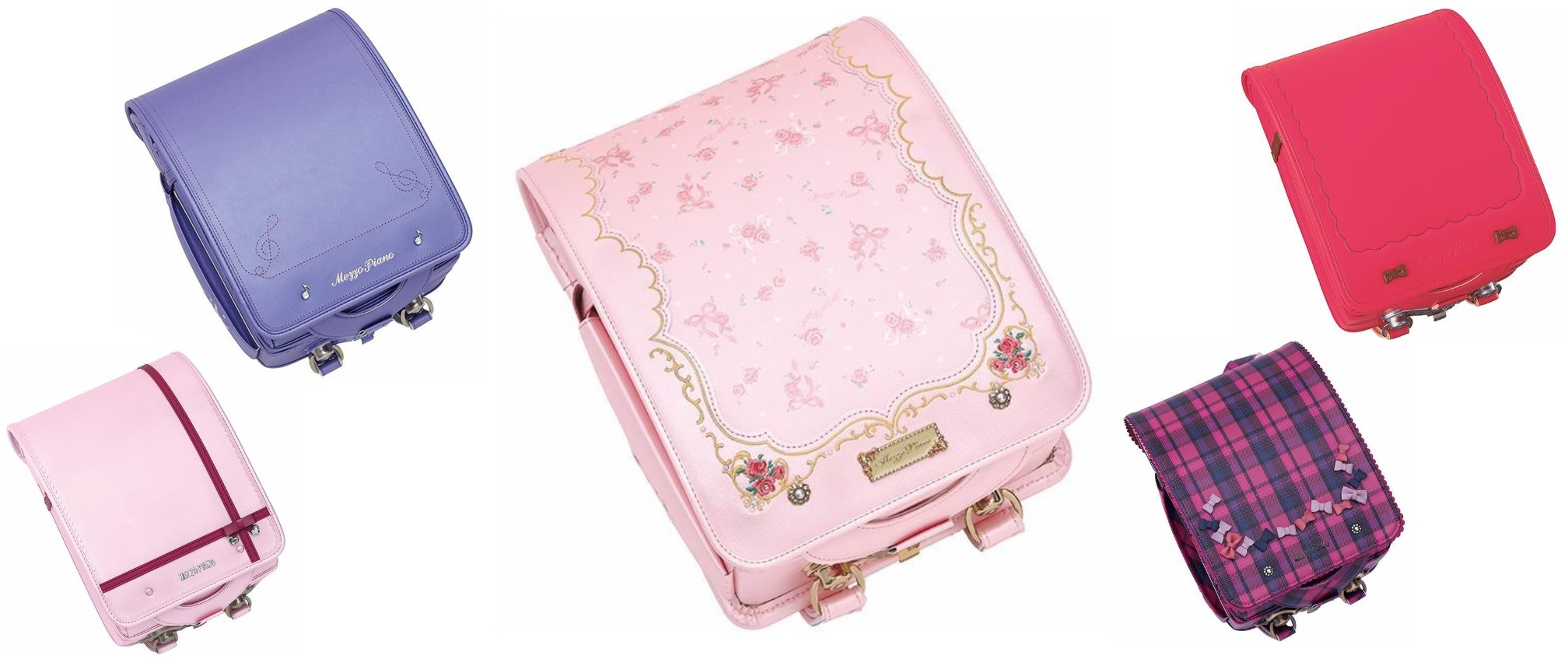 Mezzo Piano Randoseru radiate all things girly, making them prized possessions for elementary-aged princesses. Blending rhinestones, mini bows, ruffles, and cutesy colors with natural cowhide material and limited-edition releases, these dreamy designs can fetch prices above ¥100,000 ($900).
Pom Ponette Randoseru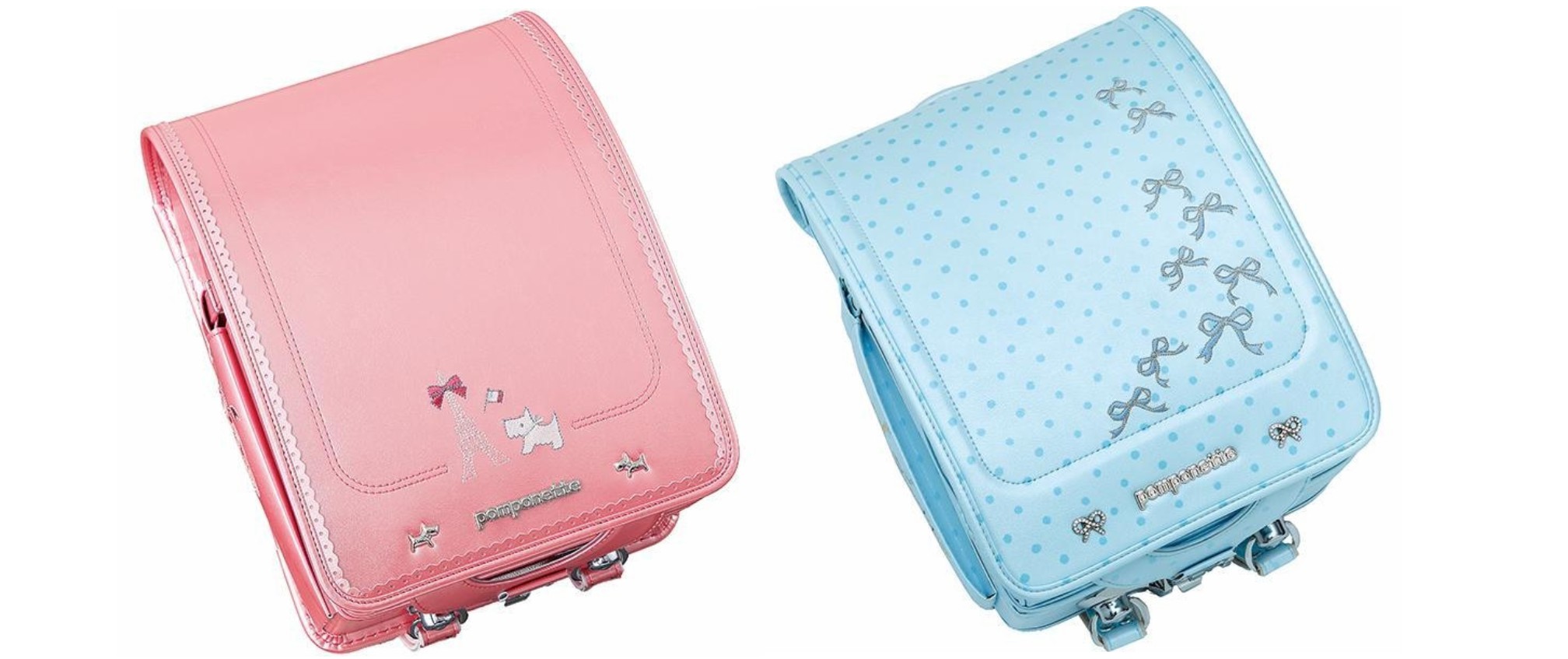 Pom Ponette Randoseru are so adorably chic, they're magnifique! What sets Pom Ponette's Parisian-inspired backpacks apart are the brand's tasteful accents of embroidered ribbons, adorable dogs, and France's iconic Eiffel Tower. Designs change yearly but feature a selection of color variations for each model so you're sure to find one that perfectly matches your child's burgeoning sense of haute couture.
Sports Brand Randoseru
Not all kids will like the classic look of Seiban and Hashimoto or the softer style of Mezzo Piano and Pom Ponette. If your active child prefers to show off his or her love for athletics, these sports brand randoseru are sure to be a home run!
Nike Randoseru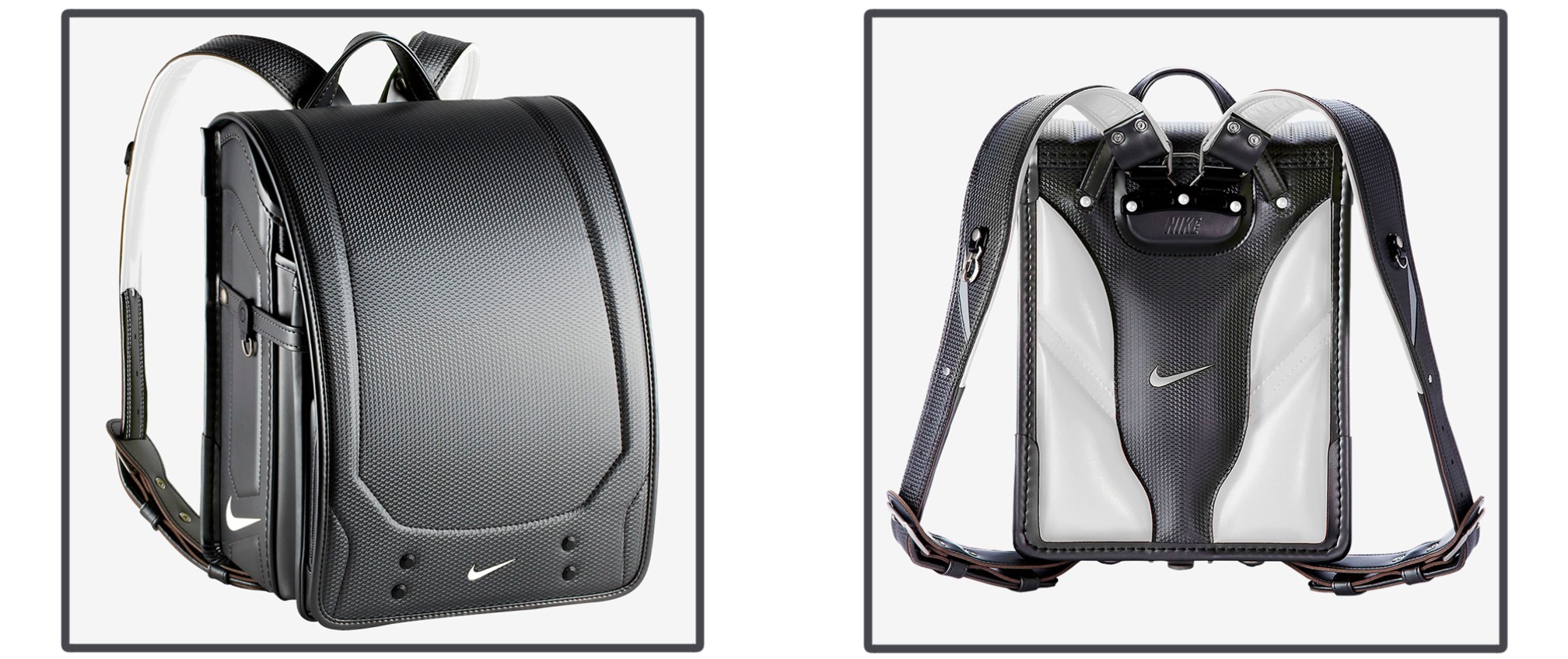 Featuring the striking designs that have made the global shoe brand a household name, Nike Randoseru are ergonomic Japanese backpacks that feature cushioned straps, the trademark swoosh logo, and a durable construction that practically shouts "Just do it!"
Puma Randoseru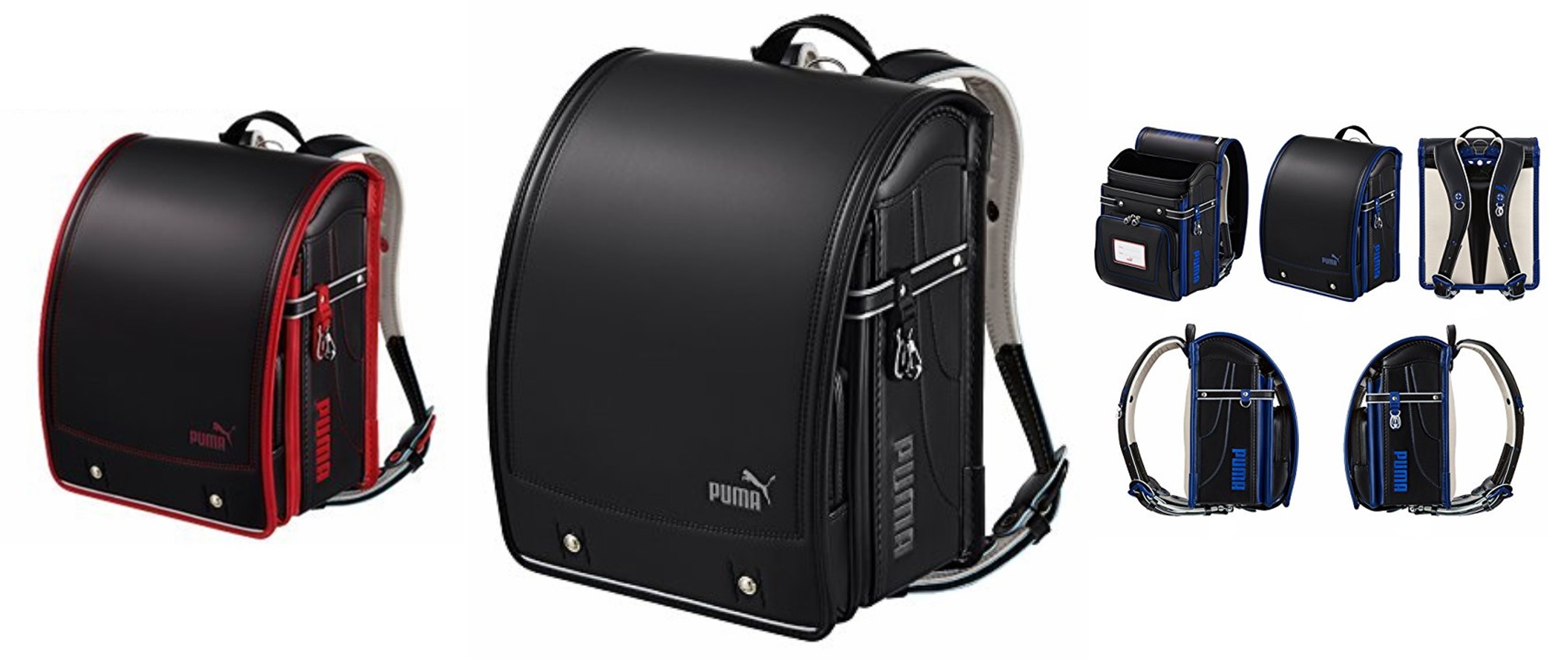 The German activewear company Puma bounds into the randoseru scene with two-tone backpacks that are crafted from lightweight synthetic leather and classically designed with breathability in mind.
Converse Randoseru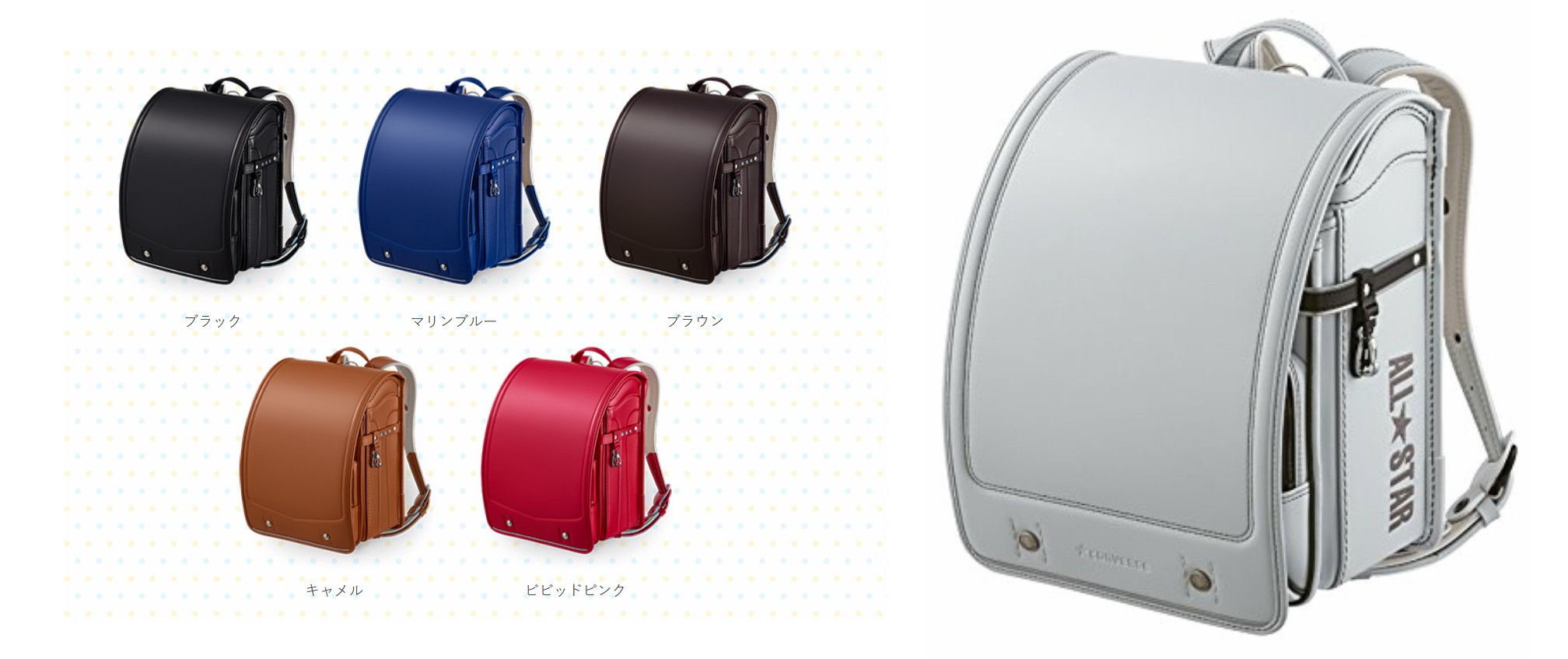 A collaboration between Seiban and Hashimoto Fit Chan, Converse Randoseru feature a minimalist design for a cool, sporty look. Reflectors, safety hooks, one-touch locks, and a rain cover are also included for added functionality.
Randoseru Accessories
Randoseru Covers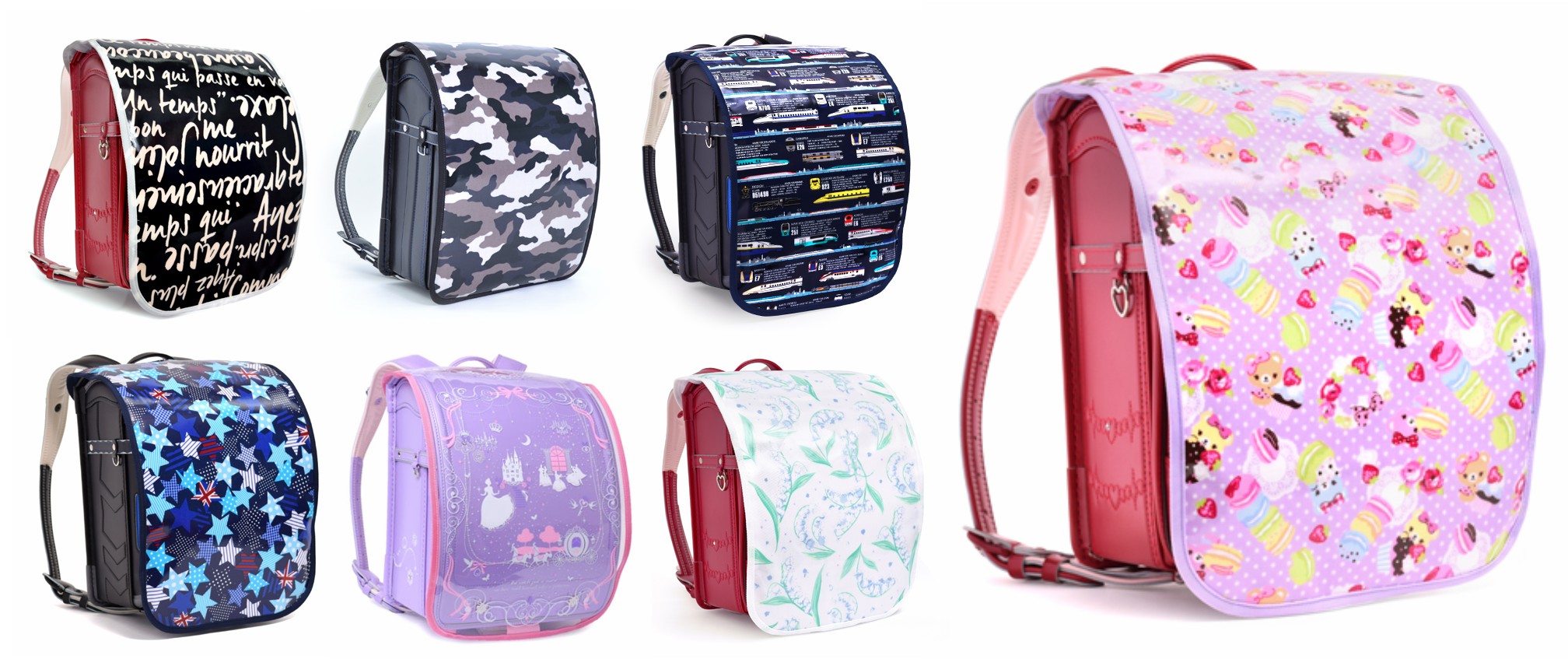 The Japanese school year starts in April—not long before the country's rainy season begins. Fortunately, commuting kids can keep their classroom supplies clean and dry with a stylish Randoseru Cover. The water repellent vinyl covers come in a flood of patterns, characters, and colors. Small pockets built into the inside flap allow children to easily store on-hand supplies like tissues or handkerchiefs for wiping off the deluge of mud and moisture they may pick up on their way home from school.
Randoseru Safety Buzzers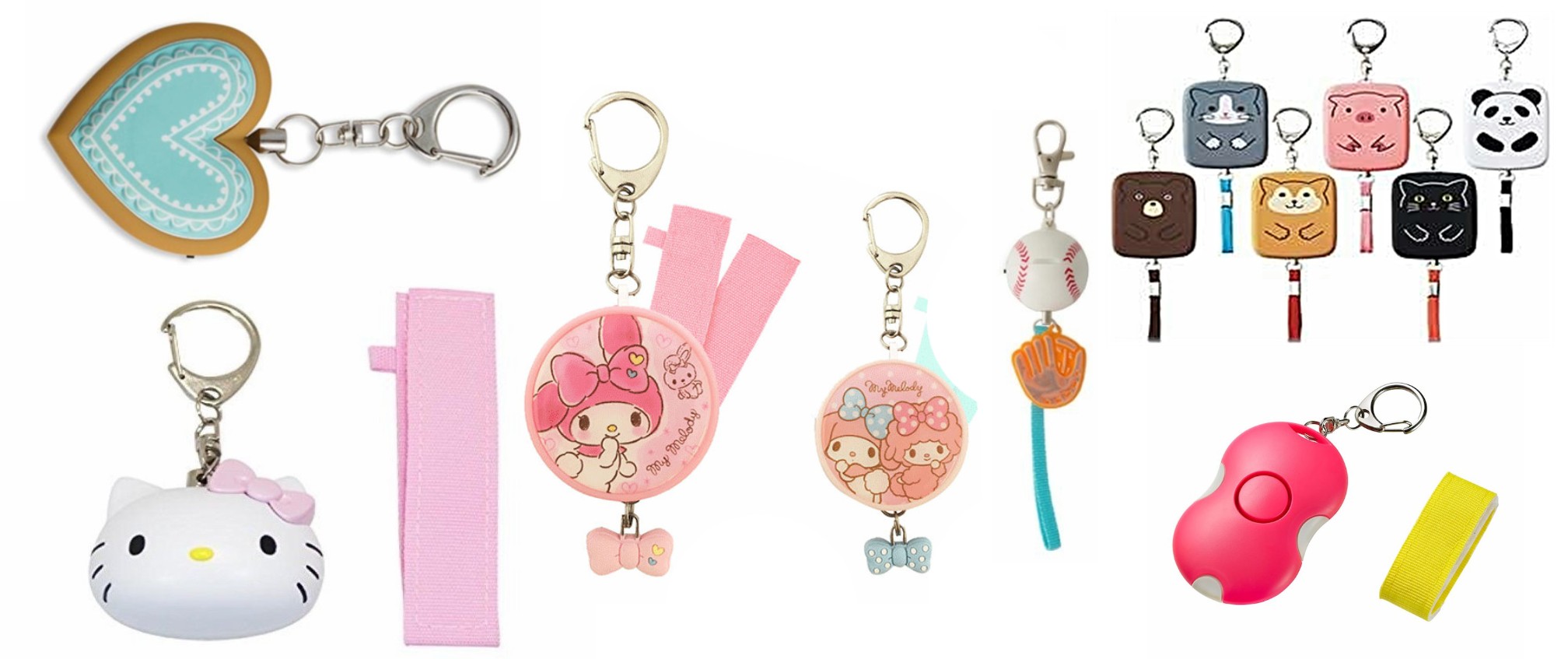 A Randoseru Safety Buzzer is a popular accessory that helps give Japanese parents peace of mind. The device, which comes in a variety of fun designs, emits a high-pitched alarm whenever your child feels uncomfortable with unwanted attention from strangers. All randoseru are designed to include metal rings or fabric loops on a shoulder strap specifically for these safety gadgets, encouraging kids to stay safe while commuting to school.
Where to Buy Japanese Randoseru
Ready to send your kid off to school in Japanese style (or stroll the streets yourself)? While we've only been able to show you a bagful of these iconic backpacks, there are a seemingly endless selection of randoseru models, styles, and colors available, so be sure to browse FROM JAPAN's listings to find your perfect 'pack!