What is Chrome Hearts?
Chrome Hearts was established in 1988 as the brainchild of Richard Stark. Stark made a living selling leather goods but felt unsatisfied by the biker fashion at the time. He then met John Bowman, who had experience in leather production, and Leonard Kamhaut, who could make jewelry. The trio formed a business and started creating and selling biker fashion.
They first had their big break when they received work creating costumes for the movie "Chopper Chicks in Zombietown" and word about the brand soon spread. The brand's name Chrome Hearts was taken from the original working title of the movie. Since then, Chrome Hearts has gone on to win fashion awards and has expanded into making caps, eyewear, furniture, and much more, and has gained high profile celebrity fans such as Rihanna.
---
Chrome Hearts' Iconic Items
If you're new to the brand, we'll introduce a few iconic items from Chrome Hearts that can help form a better image of what they're all about.
Chrome Hearts Rings
Chrome Hearts rings have a good variety of designs, a few of which you can find below. Each ring is intricately shaped to form the styles you see, and is also engraved on the inner side with the Chrome Hearts logo. A few examples include the eye-catching Chrome Hearts Cemetery Ring (pictured left) and the more slender BABYCLSC Ring (pictured right).
Chrome Hearts Necklaces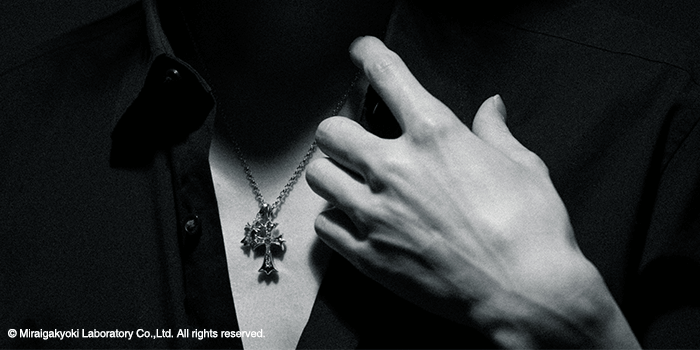 Chrome Hearts necklaces have a few characteristic designs that make them stand out, including their classsic dagger charm and cross pendants which appear in different forms, including a large cross pendant that Rihanna has been photographed wearing in the past and a ball cross charm pictured above.
---
How to find Chrome Hearts items
If you're already a long-time fan of the brand and are just here to learn about what we promised, which is finding authentic and rare Chrome Hearts items, then we'll introduce a great source for that below.
Getting authentic Chrome Hearts items from Japanese secondhand store RINKAN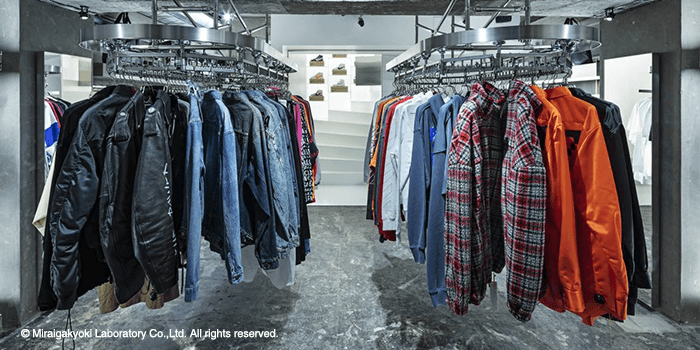 RINKAN is an established fashion reseller store based in Japan. They're experienced in selling and purchasing trendy designer brands, streetwear, and accessories, with a total of 12 physical stores and 6 online stores throughout Japan.
RINKAN Online Stores you can purchase items from abroad using One Map by FROM JAPAN:
Limited Time Offer!

Make a purchase at the RINKAN Rakuten Store during the Rakuten Super Sale and get 10% points back from your Charge 1 amount.

Sale Period: 2023/9/4 20:00~9/11 01:59 JST

Points Distribution: Around October 15

Applicable for: RINKAN Rakuten Store
RINKAN has a much larger selection of Chrome Hearts items compared to regular stores.
This includes not just rare Chrome Hearts items, but also items that are no longer being sold on their official site and stores and secondhand items that are unused and in pristine condition.
How do I know Chrome Hearts items are authentic?
RINKAN is aware that there are very many fake Chrome Hearts items being sold on the secondhand market. However, they have experienced staff members who are well versed in the authenticity of Chrome Hearts items that check each item that goes through their store in precise details. They're trusted by thousands of customers in Japan and can assure products' authenticity. In addition, they also have professional cleaning and repair staff, and we offer high quality products.
---
Why buy Chrome Hearts from RINKAN using One Map?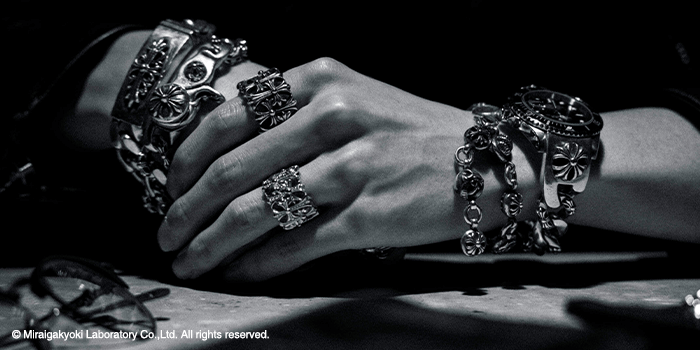 Although RINKAN is based in Japan, you can browse, purchase, and have their items sent to you from anywhere abroad by using a proxy shopping service.
If you're new to our site One Map by FROM JAPAN provides this proxy shopping service for several Japan and USA stores. With over a decade of experience and thousands of loyal customers, we make items accessible from stores that don't ship internationally and open them up to customers from all over the world.
---
Get started by creating an account and registering here. And make sure to check out our Guide for First Time Users page to familiarize yourself with how you can get your orders in.
If you still have any other questions left unanswered, please feel free to contact our Customer Service team via email to info@fromjapan.co.jp. They will be more than happy to guide you with any questions you might have, or help sort out any order troubles or account issues for you. Happy shopping!