All information is accurate as of April 2023.
Check out our homepage and promotional pages to get the latest information about ongoing coupons and promotions on FJ. Also don't forget to sign up to our newsletter to get all of latest information about our coupons and other discount campaigns!
Step 1. Add items to your shopping cart.
Make sure you have items in your shopping cart before using your coupon.
Step 2. Click on the shopping cart icon to check the items in your cart.
Once you've added everything to your shopping cart, click on the cart icon by the search bar to proceed to the contents of your cart.
Step 3. Click on the "Proceed to Checkout" button.
Press the "Proceed to Checkout" button to be taken to the Charge 1 payment page.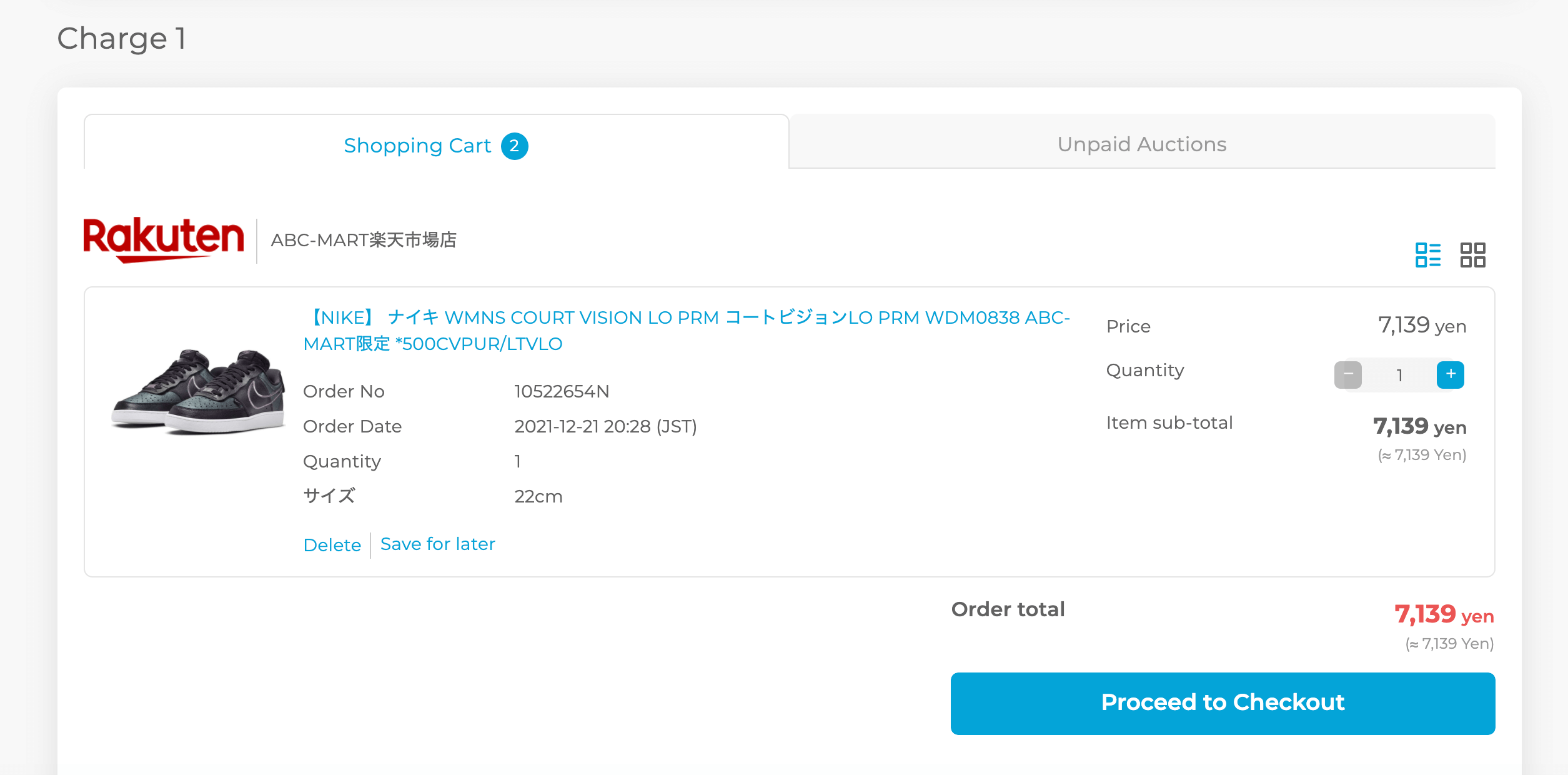 Step 4. Enter the promo code and click on the "Apply" button in the coupon section of the page.
This will apply the coupon and discount your Charge 1 payment.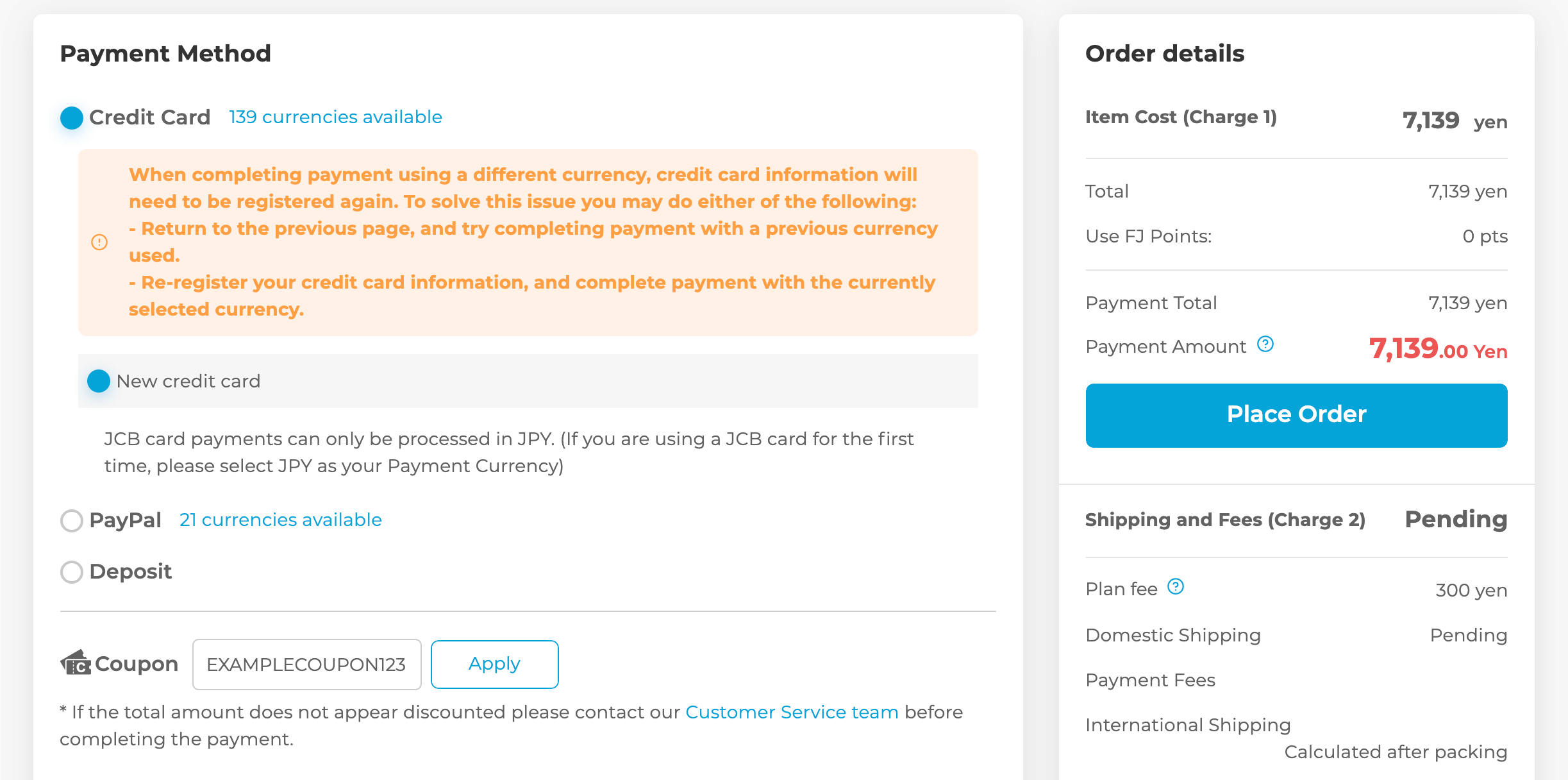 ---
Note:
* Coupons cannot be used with Yahoo! Auctions orders.
* Please check all coupon disclaimers carefully before committing to a purchase. If you have any questions about a particular campaign, please contact our Customer Service team.