What's filled with nightly firework displays, festivals, warm-weather fashion, and—of course—green tea ice cream? Summer in Japan, of course!
But regardless of where you live, or what traditions you celebrate, summertime is a season to be excited… about new figurine releases, straight from Japan!
From classics like Dragon Ball, to current smash-hits like Tokyo Ghoul, we're counting down—in no particular order—the top fourteen most anticipated figurine releases of the summer months.
Haikyuu!! – Tobio Kageyama (Nendoroid) [May]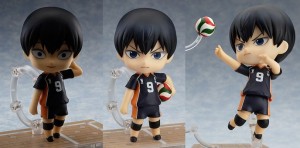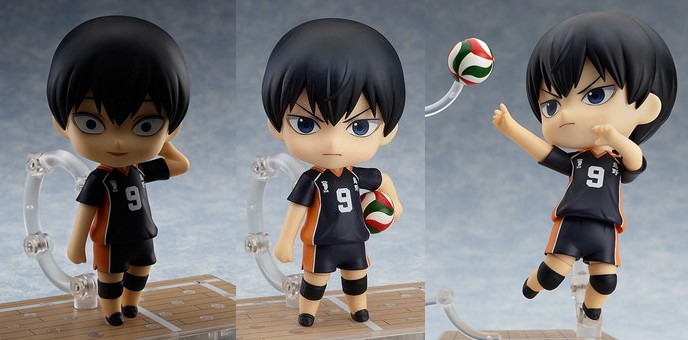 Thanks to Nendoroid, you can now own one of the most popular members of the Karasuno High School Volleyball Club—"Natural Setter," Tobio Kageyama (released in May). He comes packaged with three alternative faces, a volleyball, a court-inspired base, net segments, and other assorted accessories. Be sure to purchase him alongside Shoyo Hinata (released already in January) to create the ultimate volleyball duo! These characters have never looked so "kawaii."
Hatsune Miku, "Tell Your World" (Character Vocal Series) [May]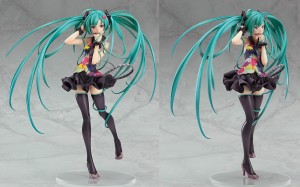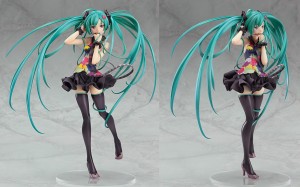 Based on the jacket illustration for the "Tell Your World" cover, this figurine commemorates one of Hatsune Miku's latest achievements—being featured on a Google Chrome commercial. Incredibly detailed, colorful, and overflowing with feminine charm, Miku stands at eight inches tall.
Amiibo – Wave 4 and 5 (Nintendo) [May&July]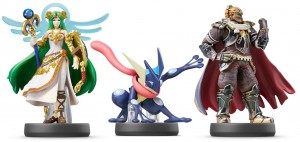 Ranking among several best-seller lists, both in Japan and overseas, Nintendo's irresistible amiibo continue to thrill collectors and gamers alike. While certain figurines—Jigglypuff and Greninja, especially—are only available at exclusive retailors in certain countries, others make themselves just as scarce. With the new Wave 5 recently announced, collectors can hope to get their hands on the likes of Zero Suit Samus, Palutena, Dark Pit, and Ganondorf in June.
Miku Hatsune Senbonzakura ver. (Nendoroid) [May]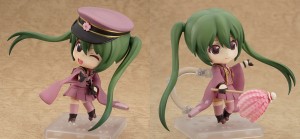 Inspired by her outfit and accessories featured in the music video for "Senbonzakura" by Kurousa-P!, Miku is available in cute, Nendoroid size, along with her bicycle and cherry blossom streamer. While Nendoroid's traditional support stand is included with the figurine, Miku is also able to stand on "invisible supports"—perfect for posing her in her iconic "shooting" stance, as seen in the music video. A best-seller that's stayed in the top 25 figurines at Amazon Japan, this is one Vocaloid collectable you can't afford to pass up!
Sailor Moon – Sailor Chibi Moon (S. H. Figuarts) [June 15]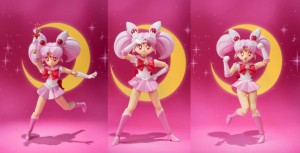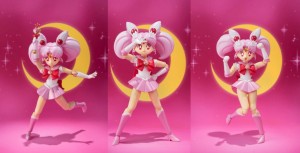 If you've collected all of the other Sailor Senshi from S. H. Figuarts, then Chibi Moon's debut is a must-have; but even if this is your very first investment into the Figuarts Sailor Moon line, Chibi Moon is an ideal place to start. She comes with her pink moon stick, three different expressions, an extra hair piece, and five different pairs of hands.
Kancolle – Kaga 1/7 Complete Figure (Kantai Collection) [August]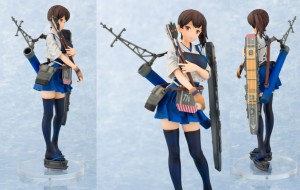 One of many best-selling Kancolle figurines released this year, Kaga stands at a 1/7 scale and will be released in August. She comes with her trademark bow and arrow, as well as her muneate, and stands in a highly-detailed, fixed pose. Each of the pleats on her skirt are individually detailed and sculpted for accuracy.
Sword Art Online II – Sinon 1/7 Complete Figure (Kaitendo) [August]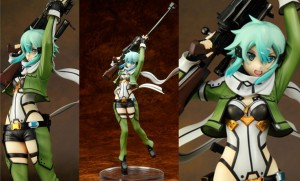 Perhaps the most anticipated Sword Art Online figurine release of this summer, Sinon stands poised and ready for action, wielding her Hectate II rifle. According to Amazon Japan, she's within the seventy-five top-selling figurines of the summer, and is the highest-selling Sword Art Online figurine of the month. From boot toes to rifle tip, she stands about twelve inches tall, and makes a beautiful display piece in any collector's cabinet.
Kancolle – Ikazuchi Posable Figure (Kantai Collection/Kotobukiya) [June]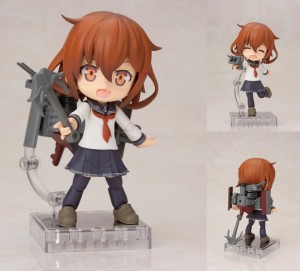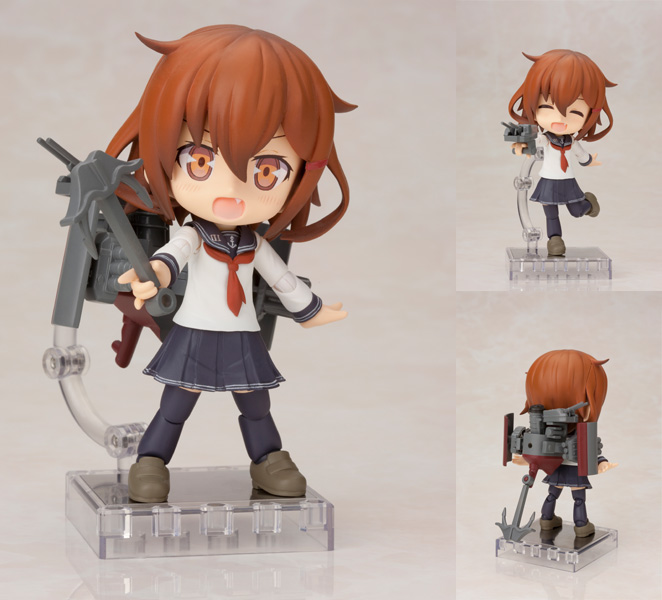 Another best-seller among the Kancolle cast, Ikazuchi comes to the Cu-poche figurine line in miniaturized, deformed form. Despite her size, Ikazuchi has over twelve points of articulation and can free-stand, thanks to strong foot magnets. With three sets of hands, three interchangeable faces, her anchor, an articulated pole set, and more, Ikazauchi is a fun-sized, tiny collectable stands only three inches tall.
Free! – Rin Matsuoka 1/8 Complete Figure (Altair/Hobby Shock) [August]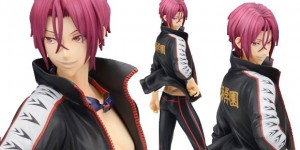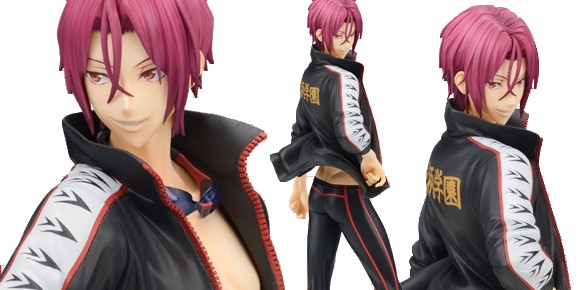 Get your wallets ready, fangirls! Freestyle/Butterfly swimmer and fan-favorite character, Rin Matsuoka, is soon-to-be-released in August for your collecting pleasure. Standing poised and confident, Rin is depicted with a flashy smile and comes with goggles that can be attached and removed from his neck. Snatch him up to stand alongside Makoto and Haruka, who were released in October last year.
Dragon Ball Z – Super Saiyan Son Goku (Damage Ver.) Complete Figure (Gigantic Series/PLEX) [June]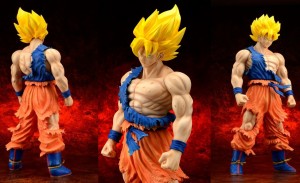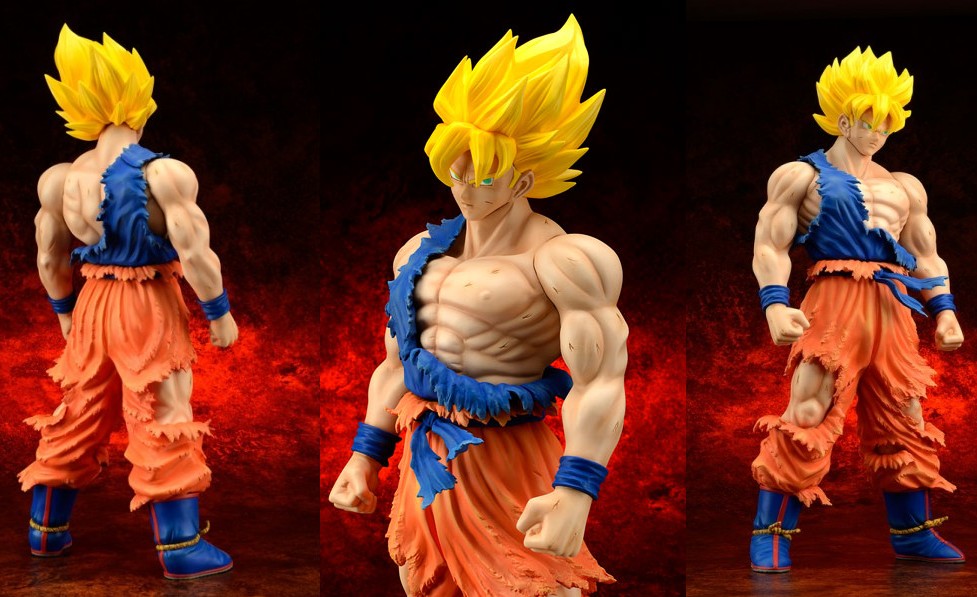 True to its name, the Gigantic Series Super Saiyan Goku figure stands over eighteen inches tall! Ripped and battle scarred, this figurine depicts the massive strength of Goku and the amount of damage he can withstand. Crafted from soft vinyl (PVC) like the rest of his PLEX-based brethren, Super Saiyan Goku is sure to awaken nostalgia within those who spent their childhood weekends watching Dragon Ball Z.
The Last: Naruto the Movie – Naruto Uzumaki 1/8 Complete Figure (G.E.M. Series/Megahouse) [July]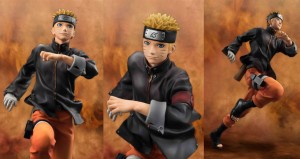 Celebrate the ending of the Naruto manga with this highly-detailed 1/8-size statuette from Megahouse! Depicting an older, more mature Naruto in motion, look for Megahouse's newest figure to release in July. Whether as an accompaniment to your massive Naruto collection, or simply as a companion for your Megahouse Sage-mode Naruto statue, this is one figurine worth a hearty "Dattebayo!"
Fire Emblem: Awakening – Chrom Complete Figure (CharaForm) [June]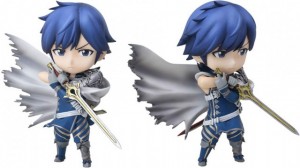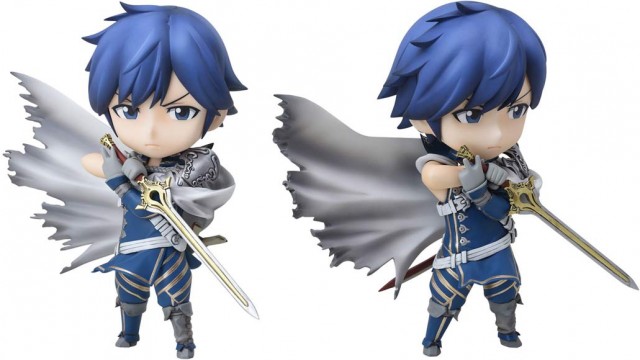 Good news, Fire Emblem fans, Lucina isn't the only figurine worth getting excited over this year! Upstarting figurine line, CharaForm, has announced a tiny, fierce Chrom figurine to go alongside all of your other Awakening merch. Tiny cape and armor details showcase this figure's splendor. Look for this 4in. Chrom to stock retailer shelves in June.
Racing Miku 2014 Ver. 1/8 Complete Figure (Good Smile Racing) [July]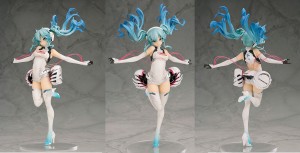 If "Tell Your World" Miku and Senbonzakura Miku don't strike your fancy, there's a third best-selling Hatsune Miku releasing this summer to celebrate the SUPER GT motor racing series. With an iconic design created by Oguchi and Shigeto Koyama, this season's Racing Miku will be available to collectors in July. Pre-order her now, before she sells out!
Tokyo Ghoul – Ken Kaneki AWAKENED ver. 1/8 Complete Figure (ARTFX J) [September]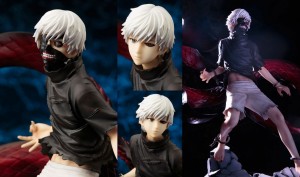 Last, but certainly not least, is ARTFX's much-anticipated Ken Kaneki sculpture. Easily the most impressive figurine from the Tokyo Ghoul series yet, it is also being offered in an exclusive "No Mask version," available only to those who purchase it directly from Kotobukiya's shop. Pre-order now, or wait until his official release in September, to add him to your collection.
Don't forget: these are some of the best-selling, most anticipated figurines of summer 2015, so put them on pre-order before they're sold out for good! And if you'd like a blast from the past, be sure to browse our top picks for spring 2015 figurines, released a few months ago.