Tokyo is one of the fashion capitals of the world, famous for both its avant garde high fashion looks and home-grown indie talents. Modern streetwear has taken a lot of inspiration from the streets of Tokyo, and is the home of many of the world's favorite street brands. Streetwear is often seen as a male-dominated area of the fashion industry, but there are plenty of stylish brands out there that cater to women. Read on to find out our five picks for streetwear brands that will have you looking like you've walked straight from the streets of Harajuku!
Milkfed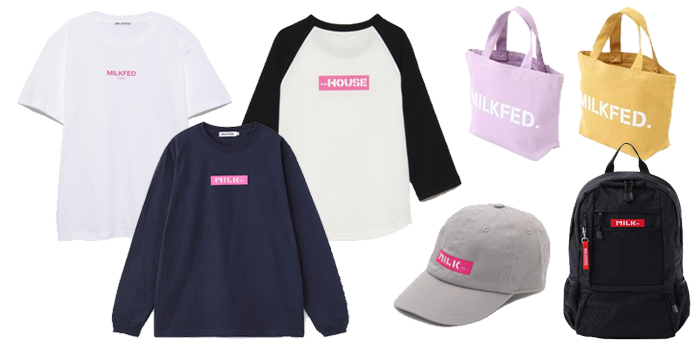 Milkfed launched in 1994 as a 20-piece capsule collection designed and produced by American film director and producer Sofia Coppola. Milkfed is known for its playful and girlish take on streetwear with their signature logo bag and hoodie being a few of their must-have pieces. While Milkfed debuted in New York City, the fashion label is now a Japan exclusive. Born in the US, but raised in Japan, Milkfed is a brand that any budding hypebae needs in her closet!
X-girl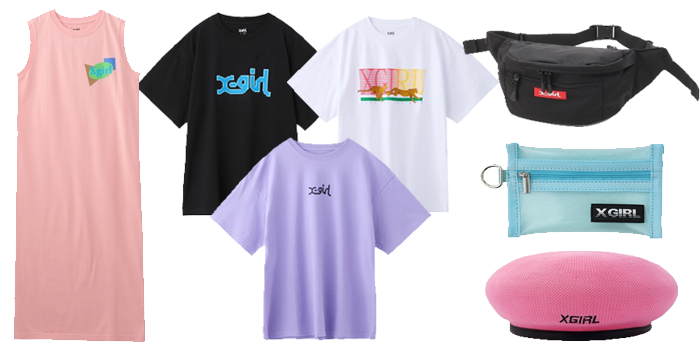 X-girl is the brainchild of Sonic Youth's Kim Gordon, who was approached by Beastie Boy member Mike D to create her own line of streetwear for women. Kim and X-girl co-founder Daisy von Furth aimed for the brand to be "real", with all the clothing featuring designs that they would wear themselves. X-girl is a fixture in the Japanese streetwear scene with Japan being the only place in the world with brick-and-mortar X-girl stores. Add a Harajuku twist to an LA skater favorite with X-girl.
Little Sunny Bite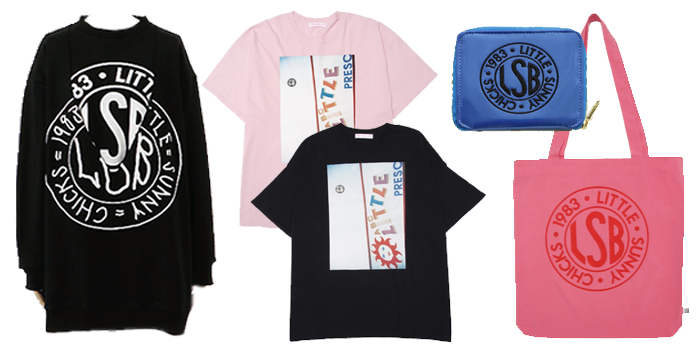 Little Sunny Bite (often shortened to LSB) burst onto the streetwear stage in 2014, headed by lead designer Yoppy, a Harajuku girl turned underground LA superstar. Little Sunny Bite has collaborated with childhood favorite Sesame Street to bring out a line of Kermit the Frog-inspired apparel. LSB masterfully combines psychedelic Harajuku aesthetics with casual streetwear flavour to create one of the freshest street brands available now.
BAPY by A BATHING APE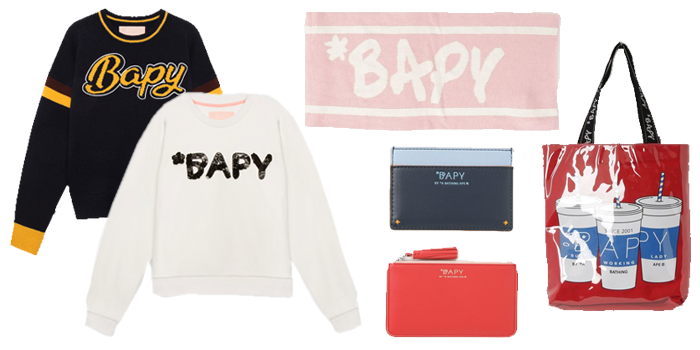 BAPE launched BAPY in 2001 as a line of streetwear designed with the "Busy Working Lady" in mind. In 2018, the brand relaunched with a brand-new flagship store in Harajuku which is full to the brim with on-trend clothing and bags for the young working woman. For those who want a touch of streetwear edge in their professional outfits, BAPY is the brand for you.
M.Y.O.B NYC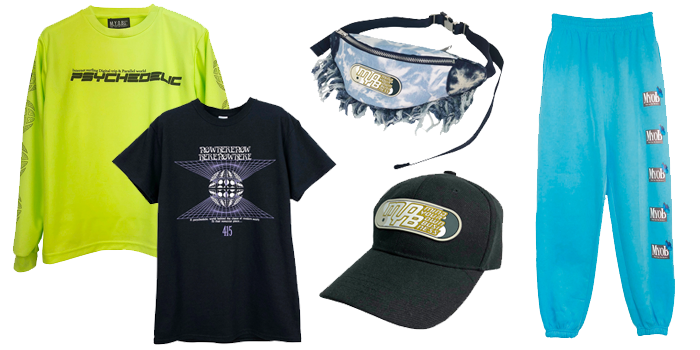 Despite having "NYC" in their name, M.Y.O.B. NYC is a Tokyo-grown indie brand that mixes seapunk aesthetics, streetwear silhouettes, and a generous helping of Shibuya style to create a Tokyo streetwear staple. With only one brick-and-mortar store in the world located at Laforet Harajuku, M.Y.O.B. NYC is the brand for those who want to be the next big thing.
Give your wardrobe a fresh makeover with FROM JAPAN
Inspired by our list to update your wardrobe with some hot new streetwear pieces? It's no surprise that Japan is one of the best places to get your hands on the latest streetwear threads. FROM JAPAN can help you cop otherwise Japan-exclusive streetwear, and have it sent directly to your door. Level up your wardrobe with FROM JAPAN!