What is Sanrio's Next Kawaii Project?
Sanrio's Next Kawaii Project is essentially a contest where they let people decide which character will make its debut as an official Sanrio character! The project itself has been going on for a while and they're finally down to their last stretch. It's down to 10 Sanrio characters who already have their initial merch, and a character wins the contest if they get the most purchases for their merch.
Each merch item bought has an equivalent number of votes, with the A4-sized folder counting for 20 points, the character notepad counting for 40 points, and the character keychain counting for a whopping 100 points!
The contest is ongoing in Japan until February 6, 2023, with the winner set to be announced in early March 2023. So in the meantime, why not take a look at the potential candidate vying to become Sanrio's latest character?
2023 Next Kawaii Project Top 10 Sanrio Characters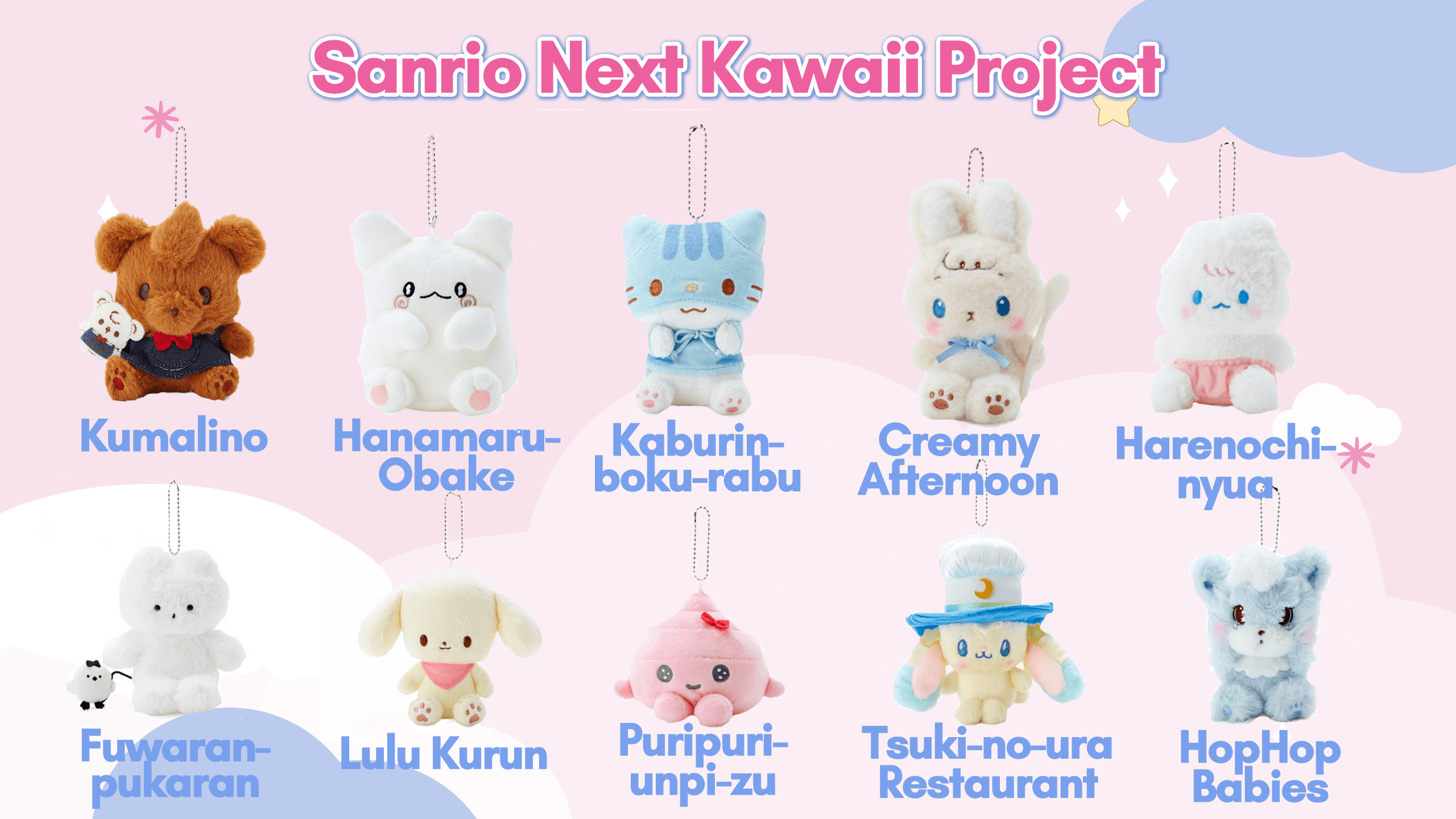 Unfortunately these new character goods are limited to the Sanrio Japan store. But you can still vote for a character via merch purchase if you make an order within the voting period (until February 6, 2023). You can check out the special page for the Next Kawaii Project character merch here, and do a custom order for the item you want on our website.
You will have to make an account if you haven't already, and if you've never made a custom order from us before, you can check out our Guide to Ordering Items by using Shop URLs. That's it — make sure to stay tuned to see who Sanrio's next big character superstar will be!