What is Casual Lolita?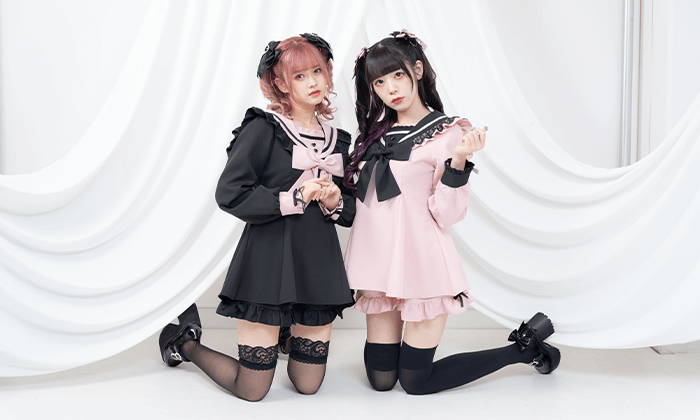 The Lolita fashion subculture is uniquely Japanese. The subculture's influences may have started from the 1700s and 1800s UK and France but Japan took these influences, and expanded them into what it's become today.
If you clicked on this article, you might already have some knowledge of Lolita fashion. Maybe you've already got a Lolita collection in your closet, or you've had your eyes on Lolita influencers on Instagram and want to give it a try yourself. There are dozens of subgenres of Lolita we could introduce you to  (a few of them could be found on one of our previous blog posts), but today, we'd like to speak out to those who are looking for a more casual style of Lolita.
What makes Casual Lolita interesting is that it isn't a strictly defined subgenre. It's basically what it sounds – Lolita fashion that is more toned-down, more simplistic, and more practical for everyday wear. Casual Lolita can be a fun way to add small touches of your style to your wardrobe without being constrained by huge, expensive matching pieces. It doesn't mean it's not  expressive just because it's "toned-down"!
How do I dress in Casual Lolita?
Here's a few pieces of advice to get started with Casual Lolita. Remember that Lolita as a fashion style started as a form of going against the grain, so don't forget to be free and experiment to see what you love the best!
Stick to one or two-piece outfits: Some of the essentials of the most famous styles of Lolita such as sweet lolita or gothic lolita tend to be outfits that require several pieces to be put together. Casual lolita is about expressing your love for the style in an easier, looser way, so find one or two-piece outfits that are simpler and easier to put on.
Avoid puffy petticoats: Though frills and ruffles might look nice, the typical petticoat you can see in lots of Lolita styles could be hard to wear sometimes. Plus, you'll have to find other pieces to complete your petticoat which defeats the purpose of going for a casual style.
Be smart with accessories: Things like hair bows and ribbons are an easy choice to accessorize your Casual Lolita outfit. You can also add bits of jewelry and ruffled stockings (like in the image above). We want to avoid adding too many accessories – so start by testing out a few pieces that'll match your whole outfit together!
Where can I get Casual Lolita clothing if I'm not in Japan?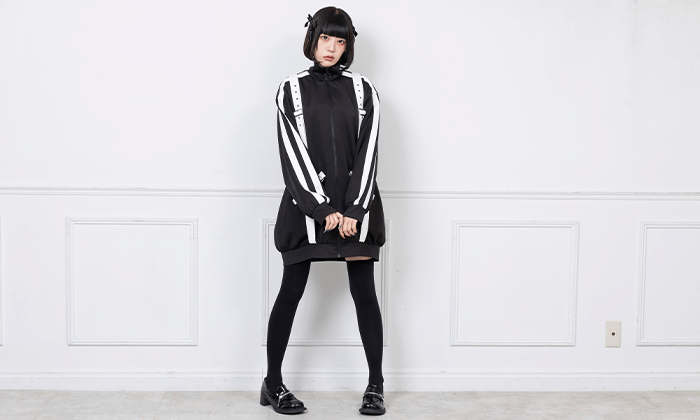 Luckily, nowadays you don't have to fly to Japan to get Lolita pieces. You can use proxy shopping services like ours, One Map by FROM JAPAN to enjoy your Casual Lolita shopping.
One Japanese brand for Casual Lolita that we highly recommend is DearMyLove. They're popular Japanese brand with tons of casual lolita items — you can find everything from dresses & bags to shoes & accessories, and so much more!
Another amazing thing about DearMyLove that some other Japanese lolita brands may not have, is the variety of their sizes. Many pieces of clothing can go up to 3XL, and their shoes can go up to 25.5cm (US: 8.5, Europe: 41.5), so there's absolutely no limit to what you'll find!
If you browse their collection via our site, you can make orders directly without having to figure out how to navigate their Japanese homepage nor how to get stuff sent to your country. If you found something you want on the site and wasn't available, you can make a custom order for it and we'll do the rest for you! (And if you're new to our site, make sure to check out our Guide for First Time Users page first!)
That's it! We hope you found this article useful and we hope you have fun adding Casual Lolita to your wardrobe! ❤️