Visvim is a Japanese brand known for masterfully blending traditional Japanese artisanal crafts with vintage Americana aesthetics. The brand was founded in 2001 by Hiroki Nakamura, a veteran designer who worked at Burton Snowboards for eight years before creating Visvim. Nakamura began the label as a shoe brand which later expanded to include a clothing line inspired by American vintage finds that he would pick up on his travels to the US.
While Nakamura himself does not define the brand as such, Visvim has become one of the most aspirational brands within the streetwear scene. The brand has picked up some celebrity fans along the way, with music stars like John Mayer and Kanye West helping popularise the brand in the west.
Is Visvim cheaper in Japan?
In general, it is considerably cheaper to buy Visvim from Japan. Visvim clothing can be up to 50% cheaper and shoes around 20% to 30% cheaper than US pricing. However, please bear in mind that you will also need to factor in custom fees and shipping costs when buying from Japan. Japan is also well known for its plethora of stores dealing in secondhand luxury items, making it a great place to shop for preloved Visvim at discounted prices.
How to buy Visvim with FROM JAPAN
Unfortunately the official Japanese Visvim online store does not ship abroad, and this is true for many other Japanese stockists and online secondhand retailers. But by using FROM JAPAN's proxy bidding and shopping service you can buy Visvim at domestic prices and gain access to Japan's treasure trove of secondhand retailers and auction sites such as Yahoo! Auctions Japan.
Using FROM JAPAN's powerful combined search engine is the easiest way to find secondhand Visvim – all you need to do is search "Visvim" in our search bar and results from Yahoo! Auctions and multiple Japanese shopping sites will appear! If you can't find the item on our site, you can add any item from a Japanese site to your cart by simply copying and pasting the URL of the product into the search bar. Once you've made an account with FROM JAPAN, you can proceed with completing your order. Check out our step-by-step guide below for more information:
Find the item you want to buy.

You can also use FROM JAPAN to buy new Visvim from the official store or official stockists like Diverse by copying and pasting the URL of the item into FROM JAPAN's search bar. TreFac Fashion and Kindal are also great places to get started on your secondhand Visvim shopping.

Check the details of your item.
Create an account with FROM JAPAN and copy and paste the URL of the item page into FROM JAPAN's search bar.
Hit search and complete the price quote request form.
Wait for your FROM JAPAN price quote.
For more information on FROM JAPAN's service, please check our usage guide and Q&A pages.
Visvim Boots and Shoes
Visvim FBT Moccasin Sneakers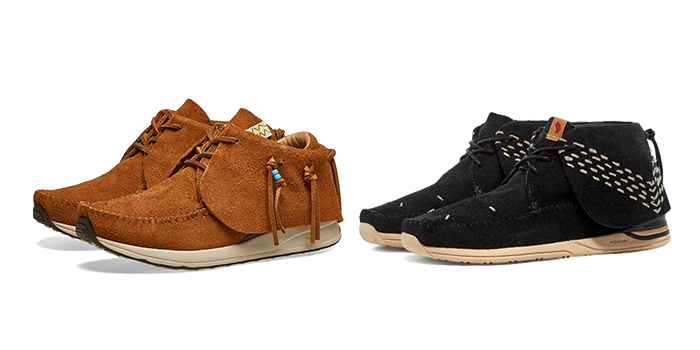 Visvim's FBT shoes are an ingenious mashup of a moccasin and sneaker that combines the aesthetics of a traditional folk Native American moccasin with the functionality of a sneaker. The FBT is arguably Visvim's most recognizable model and comes in a range of styles (including the Lhamo Folk, Sashiko, Corduroy, and Reno JP) all made from premium naturally treated leathers. The shoe is crafted for superior comfort and performance, with a cork insole, polyurethane midsole, TPU stabilizers, and custom rubber outsoles.
Visvim Virgil Boots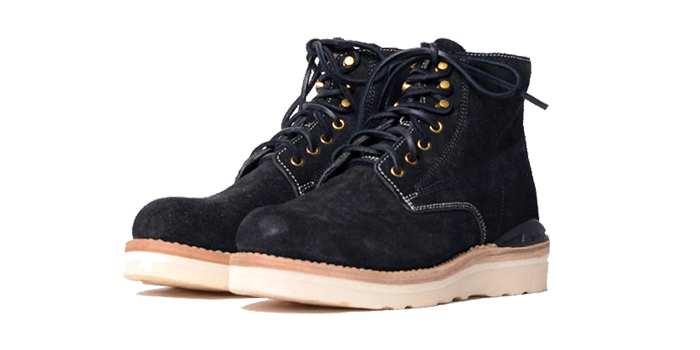 The Visvim's Virgil boot is the brand's take on the classic work boot. Visvim source a variety of leathers for their Virgil boots which are all naturally tanned by expert craftsmen. The Virgil Boot also features Visvim's iconic rubber outsole and cushioned cork insole, allowing for superior comfort no matter where you go. As each shoe has been specially treated by hand, no two pairs of shoes are the same and each will age in their own unique way over time.
Visvim Christo Sandals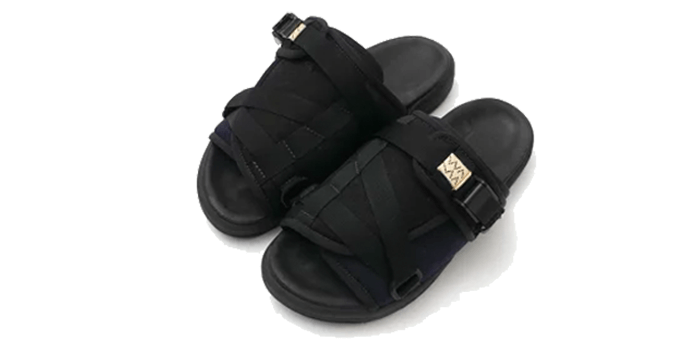 The Visvim Christo sandals were originally inspired by the Bulgarian artist Christo Javacheff and his dynamic installations. The sandals feature crisscross straps evocative of Javacheff's work that wrap around the foot and only show a small part of the wearer's skin. The first pair of Christo sandals were released in 2003 and have since become a staple of the brand, with the sandal reimagined in a variety of designs and patterns for each new season.
Visvim Clothing
Visvim Jumbo Series – Jumbo Hoodie, Jumbo Sweatshirt, and Jumbo Tee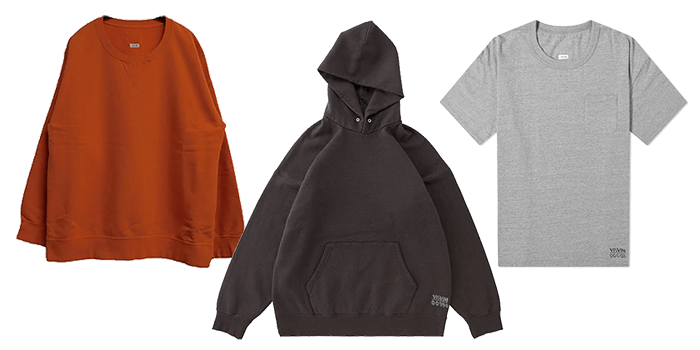 Jumbo by name, jumbo by nature. Visvim reinvents wardrobe staples with their Jumbo series, utilizing Japanese artisan techniques to create oversized basics that have never looked better. The Visvim Jumbo hoodies, Jumbo sweatshirts, and Jumbo t-shirts are all oversized and made from softest of cotton yarn, so you don't have to compromise comfort over style!
Visvim Social Sculpture Jeans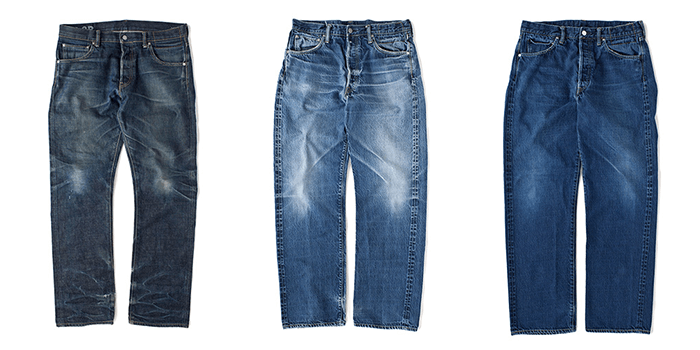 The design team at Visvim started developing the Social Sculpture line from the yarn up to create the ultimate pair of jeans that were equal parts durable and stylish. Social Sculpture jeans are instantly recognizable by their unique selvedge and patch detailing made from high-quality and premium materials such as elk leather.
Visvim Journeyman Pants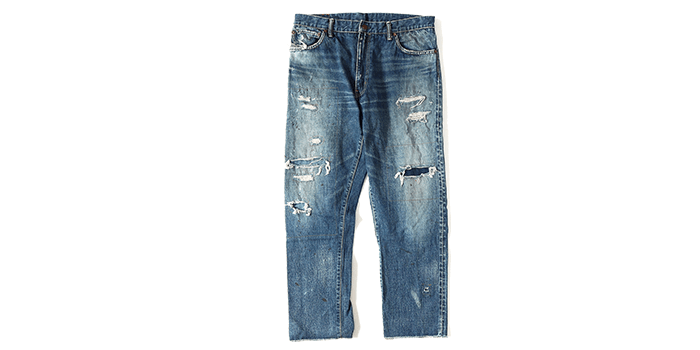 The Visvim Journeyman line features a range of wide-leg low-rise jean pants that often come in distressed denim. The pants are dyed using traditional Japanese indigo dyeing techniques to achieve the beautiful dark-blue denim wash for the jeans in the Journeyman series.
Visvim Noragi Jacket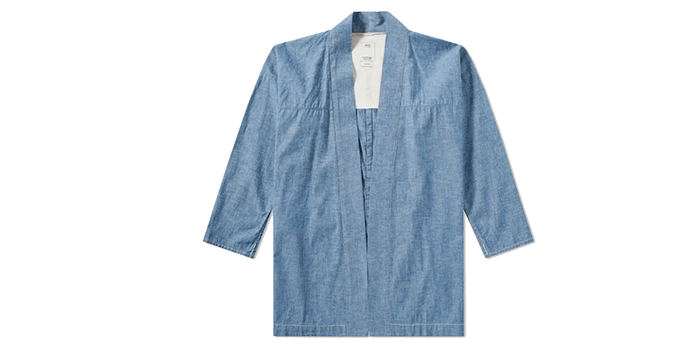 Visvim's Noragi jacket pays homage to the humble Japanese workwear staple and is often credited to elevating the garment to its cult popularity seen in the streetwear scene today. Visvim Noragi jackets come in a variety of materials and designs including a hand-dyed indigo version of the jacket that is a must-have item for any streetwear aficionado.
Visvim Yukata Coat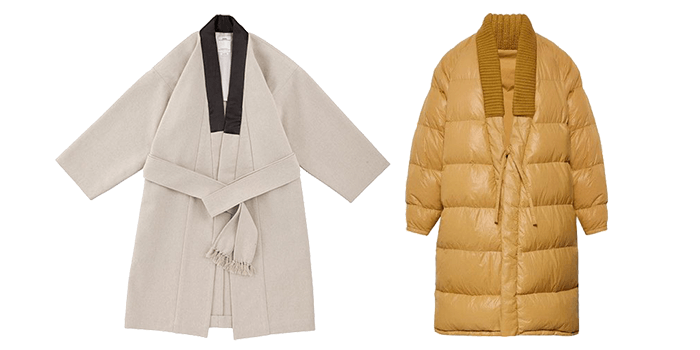 Another sought-after Visvim piece is the Yukata coat which is inspired by the silhouette of traditional Japanese clothing. Visvim's Yukata coat has been released in a variety of styles and designs, including the Katazuri Blanket version of the coat of which only a handful were ever made. Lucky owners of the coat include the likes of John Mayer (again!) and BTS member RM. Alongside the Visvim Bandana Jacket, the Yukata coat is one of hottest items that the brand has ever released.