All information is accurate as of time of publication.
What is Rakuma?
This guide was updated in July 2020.
Established in 2012, Rakuma (then known as "Fril", which is still used in the URL) was Japan's first mobile marketplace app, focusing on fashion and beauty. Mercari may be the biggest name in the Japanese smartphone marketplace world, but Rakuma is vying for that crown. With over 10 million app downloads and counting, Rakuma is here to stay. Whether you're interested in Japanese streetwear, kawaii Harajuku fashion or luxury brands, you can find tons of great deals within the thousands of listings on the site.
If you want to start shopping on Rakuma but find it difficult to navigate the site in Japanese, then look no further. In this shopping guide, we will take you through how to search for items or brands, and even how to order on Rakuma without a Japanese address or credit card with FROM JAPAN's proxy service!
How to shop on Rakuma
You will first need to access Rakuma at the url https://www.fril.jp to get started with your shopping.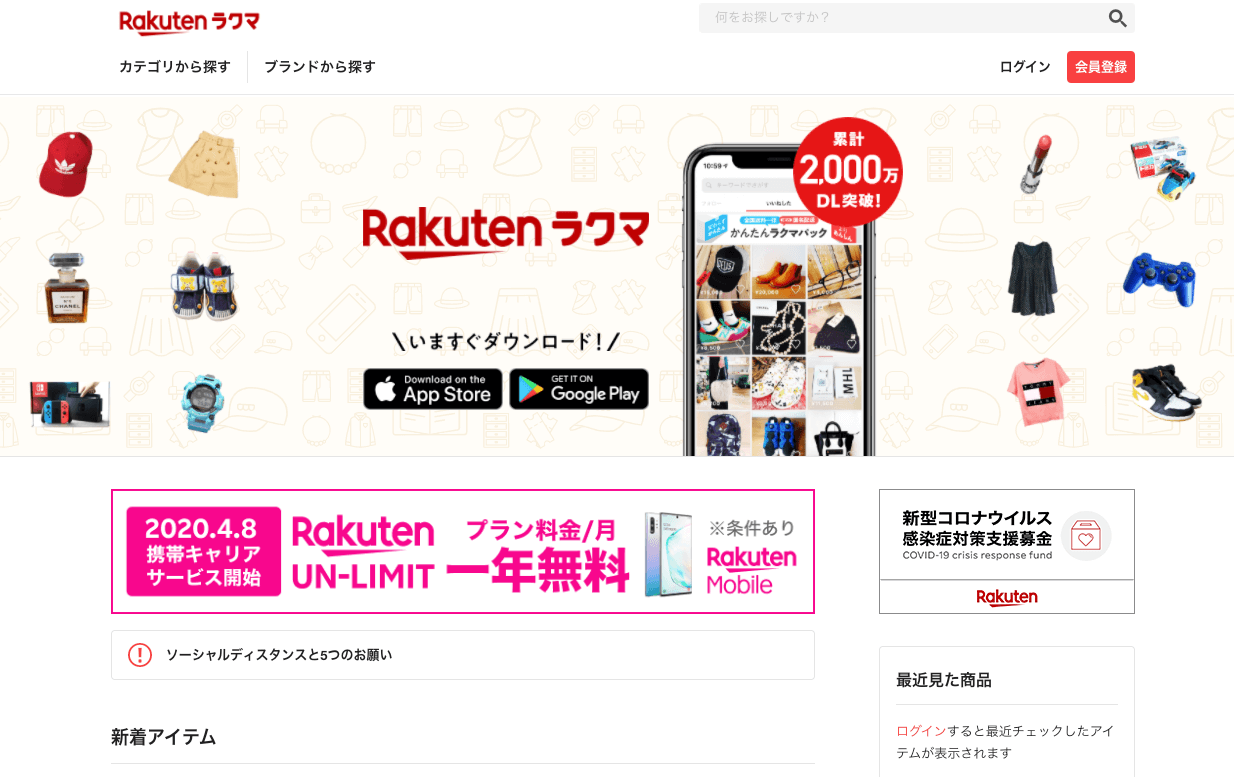 You can run Rakuma through Google Translate for a basic understanding of the site, but we recommend you contact our multilingual Customer Service team with any specific questions about a particular item or seller.
Once you've found an item you want to purchase, all you have to do is copy and paste the URL into FROM JAPAN's search bar to add it to your cart.
Rakuma Shopping on FROM JAPAN
A much easier way to shop on Rakuma is to search on FROM JAPAN's dedicated Rakuma page! By using FROM JAPAN's Rakuma page you can search on our site and add products directly to your cart.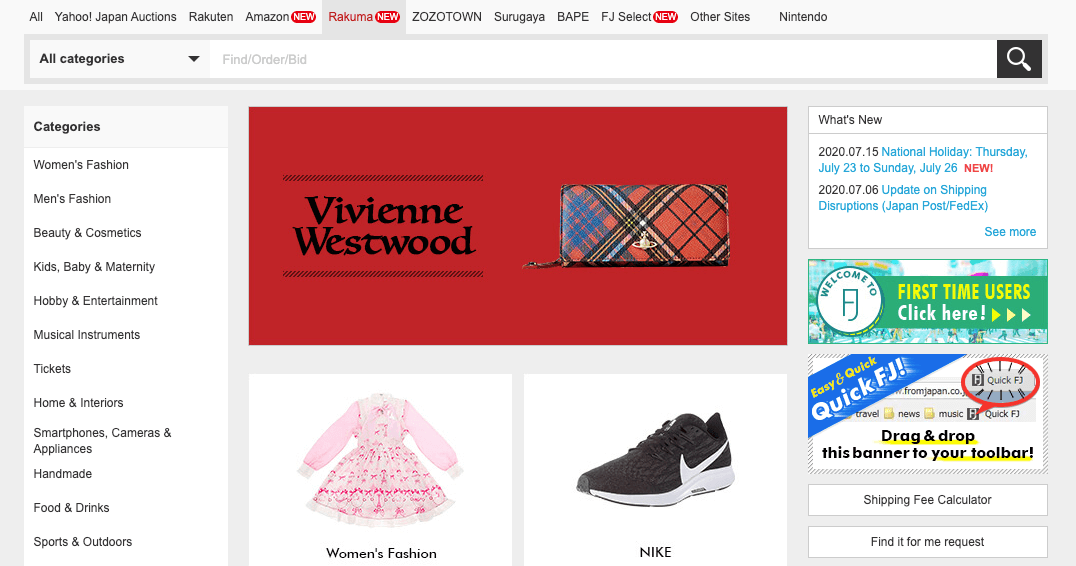 You can start your search on Rakuma by using the search bar or by browsing on the categories on the left-hand side of the page. On this page we also highlight some awesome items to get you started on your Rakuma shopping!
Entering Japanese search terms will yield the most results, but if you aren't too confident with your Japanese skills, you don't need to worry! With FROM JAPAN's Find It For Me request form, our Customer Service team can help you get the items you are looking for. You can also read our guide on how to search in Japanese here.
Step 2. Check and confirm the item details.
As Rakuma operates as a marketplace hosting individual sellers, you will need to take extra care when checking the item details before you decide to go through with the purchase.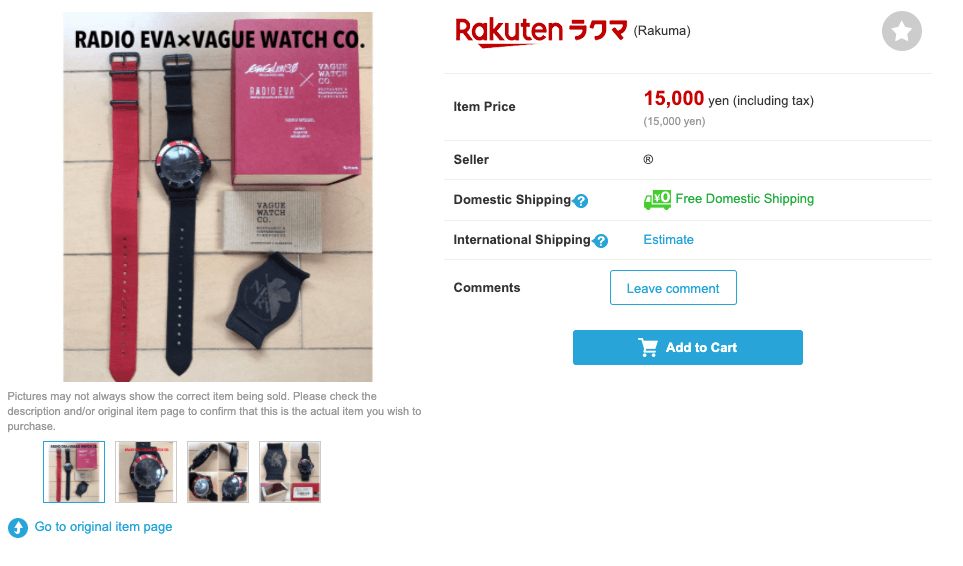 FROM JAPAN clearly lays out the item's price, the shop name, and information about domestic and international shipping costs. While you can see that this seller offers free domestic shipping, you will need to click through to see a rough estimate of how much international shipping will be.
If you want to see more pictures of an item, click through to the original item page which is linked underneath the product image. The item description will initially appear in Japanese, but you can have it translated into your preferred language by clicking on the Google Translate drop-down box above the item description box.
We also can't stress enough how important it is to check the seller's feedback before going through with a purchase. If a new user with no feedback is selling Louis Vuitton bags for 2000 yen, it's best to be wary of them. With online shopping, especially with marketplace shopping sites, it's best to remember the phrase "If it seems too good to be true, it probably is".
One last thing to note is that most sellers have a strict "no returns, no exchanges" policy, so it's best to keep that in mind before you commit to a purchase. However, if you're unsure about anything on the product listing, please contact our Customer Service team.
Step 3. Make an account with FROM JAPAN, add the item(s) to your cart, and proceed to Charge 1.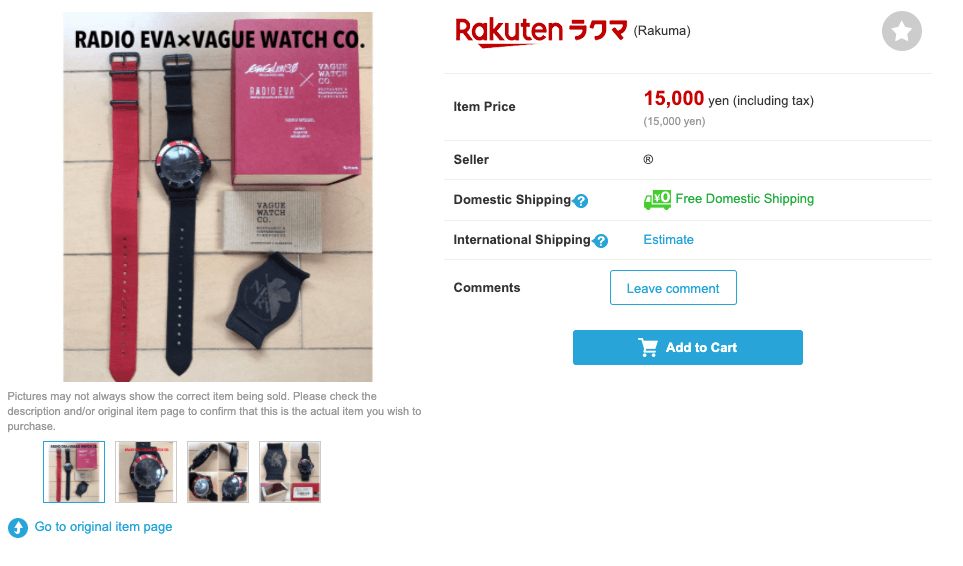 Before you add the item to your cart, use the comment function above the "add to cart" button on the product page to indicate which item you would like to buy.
Once you have added everything you want to buy from Rakuten Ichiba to your cart and left comments about each item you wish to purchase, it's time to proceed with the Charge 1 payment, which is cost of the item alone.
Once you have paid Charge 1, our Shopping Staff will contact the seller and request to purchase the item. If there is no reply or the item is sold out, your order will be canceled and we will refund you within 10 days.
Please note that unfortunately we cannot offer price negotiations at this time.
Step 4. Send your shipment instructions and pay for Charge 2.
Once all of your orders have arrived at our distribution center, we will wait for your shipment instructions about which items you would like to be shipped together and your preferred shipping method. The Charge 2 invoice includes international shipping and domestic shipping, as well as the fee for our Product Protection Plan. Each item you buy will be insured against seller non-delivery and loss/damage. Please note: Some item categories do not qualify for compensation. Find out more about ineligible items Customer Service team directly for more details about our service. Happy Rakuma shopping with FROM JAPAN!