Lolita Fashion is a popular subculture as well as a type of street fashion in Japan. For the past 10 years, it has gradually gained popularity across the globe. This look is based around a youthful doll-like appearance. There is a high emphasis on being 'cute' while maintaining an elegant aura. The look takes inspiration from Victorian and Rococo styles but as incorporated into today's street fashion. Some girls like to go a step farther than mere fashion, participating in a whole range of Lolita Activities such as "high tea" with other Lolita friends. They look like princesses in the modern world!
Different Brands and Styles of Lolita Fashion
Sweet Lolita, Gothic , Aristocrat, Classic and Wa are just a few of the many dazzling styles you can see within Lolita Fashion. Despite the diversity, however, the look for most of these styles shares a similar underlying principle: a round, poufy bell-shaped skirt and a round peter-pan collar blouse. Of course this is only the most basic example, as there are no strict fashion rules. Some of the most popular Lolita brands include Angelic Pretty, Baby the Stars Shine Bright, Metamorphose, Innocent World, and Moi Meme Moitie.
Angelic Pretty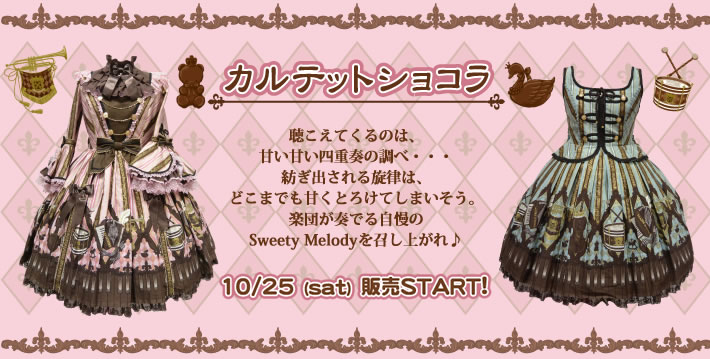 Angelic Pretty is a Sweet Lolita brand that is famous for their adorably cute and detailed prints. Currently one of the most popular Lolita brands, their items are full of lace and ribbons and incorporate animal and sweets themes such as cakes, cats, ponies, bunnies, and chocolates.
Baby the Stars Shine Bright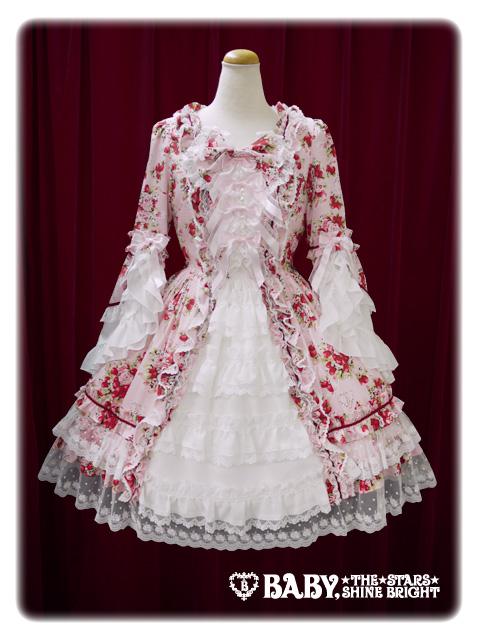 Baby, The Stars Shine Bright is also another Sweet Lolita brand. This shop offers motifs very similar to Angelic Pretty, but its refined silhouettes give it a more 'mature' and 'elegant' touch by comparison. Baby, The Stars Shine Bright also has a sister brand called Alice and the Pirates which takes Lolita Fashion and incorporates it with a Gothic & pirate theme.
Memtamorphose temps de fille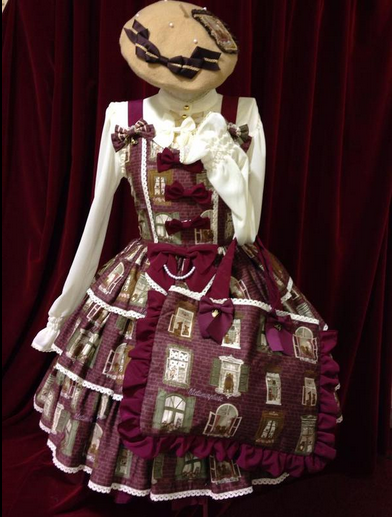 Memtamorphose temps de fille is a wonderful brand that caters to customers of variety of sizes and features fun, funky and bright prints that 'pop.' It also has designs with traditional Japanese Kimono patterns, known as Wa-Lolita, and is one of the first brands to open its site to overseas customers. Check out the site in English!
Innocent World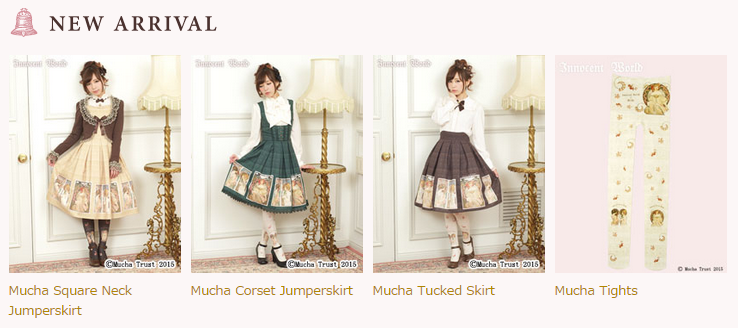 Innocent World is a Classic Lolita brand that has cute clothes for the modern girl. Its clothes use a range of warm hues and more antique motifs that give it a feeling at once romantic and nostalgic.  The dresses are good for taller girls as well.
Moi Meme Moitie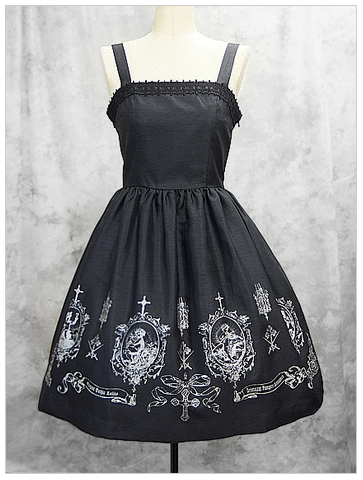 Lastly, Moi Meme Moitie is a brand by a popular Visual Kei musician, Mana. Moitie is an Elegant Gothic Lolita brand. Since this brand uses motifs such as crosses, castles, cathedrals, classical instruments, it's great for those who prefer a darker style.
Where to Buy Lolita Clothes?
There are many different brand shops in Japan where you can purchase Lolita clothes, especially in Harajuku's famous Laforet shop and also in Shinjuku's MARUI ONE. Some brands have online shops where you can browse and purchase as well as request overseas shipment. However, some do not and you can use a proxy like FromJapan to help you purchase some Lolita clothes to start your wardrobe!
In addition, there are second hand shops such as Closet Japan, Fairy Angel, and Tokyo Alice, which carry range of Lolita dresses. Lastly, there are online auction sites such as Yahoo Japan Auctions and MBok, but you will need a proxy to help you bid on goods. It is great for finding rare items as well as a great bargain if you have patience. Of course you can ask FromJapan and we will help you in checking off your wishlist.
Coordinating your Lolita Outfit
The basic items to Lolita Fashion are a good blouse, a skirt or a jumperskirt, a petticoat, bloomers, a head accessory, socks, and shoes.
Blouse
Of course, having a good blouse is a must to every Lolita as it can be mixed and matched into various outfits.  The blouse can be long or short-sleeved as long as it has a round peterpan style collar and cotton lace and/or ribbon accents.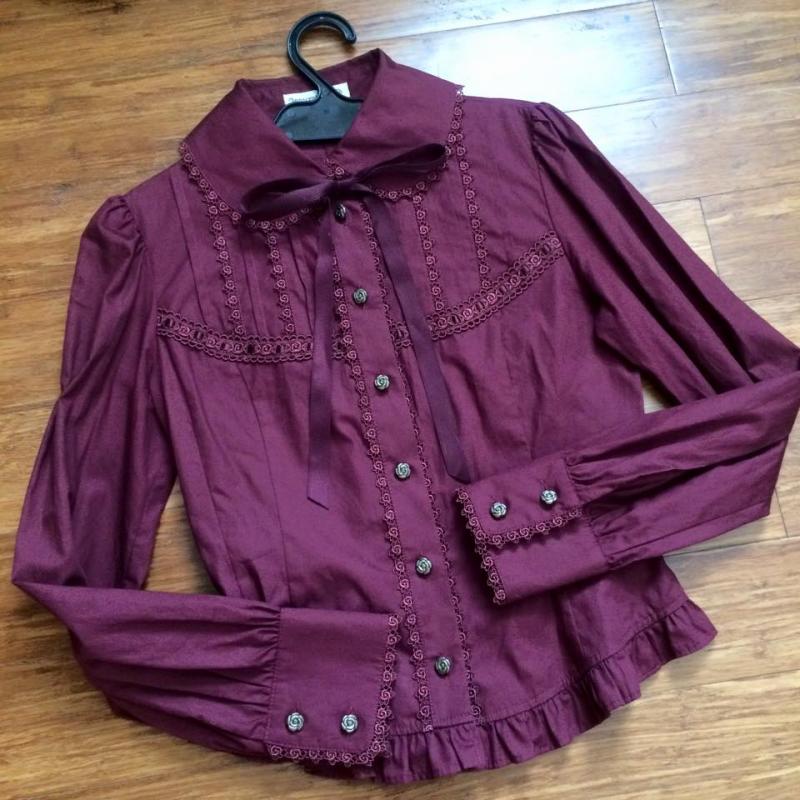 Skirt/Jumperskirt
Next is a skirt or a jumperskirt. They will have a roomy bell-shaped look with enough space for a petticoat to fit underneath. The skirts will fall around your knees or right above them. Some are solid colors with lace and ribbon accents while some will have unique prints from different brands. Whether you are solid or print-crazy just depends on your preference and style!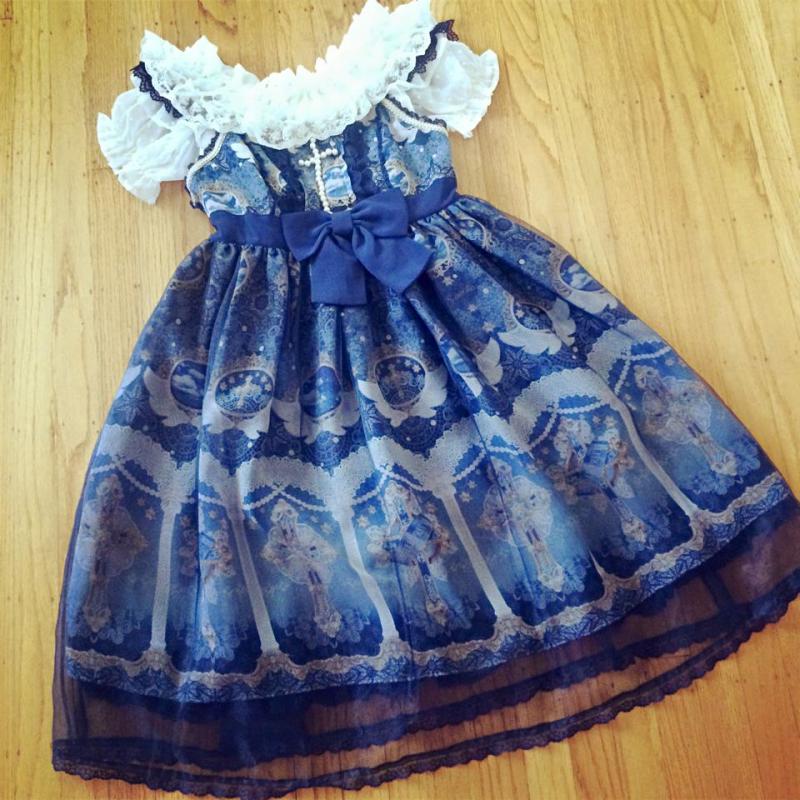 Petticoats
As for petticoats, there are many different kinds; some are made of tulle and some are organza. Whichever kind of petticoat you choose, the most important thing is that you are comfortable in it. Choose a solid color that goes with your skirt—if you have a black skirt, you should look for a black petticoat. A petticoat will be poufy and have a cute cupcake shape that fits nicely under your skirt.
Bloomers
Bloomers are also very important for Lolitas since they cover what you do not want to show! They also keep the petticoat from rubbing against your legs, making your outfit more comfortable. These should not be overlooked as they are a staple in every Lolita wardrobe.
Head Accessories
Lolita fashion has a wide range of cute head pieces that will add a nice touch to your outfit. There are headbows, bonnets, headdresses, hair combs, and hairclips that can be worn depending on your taste.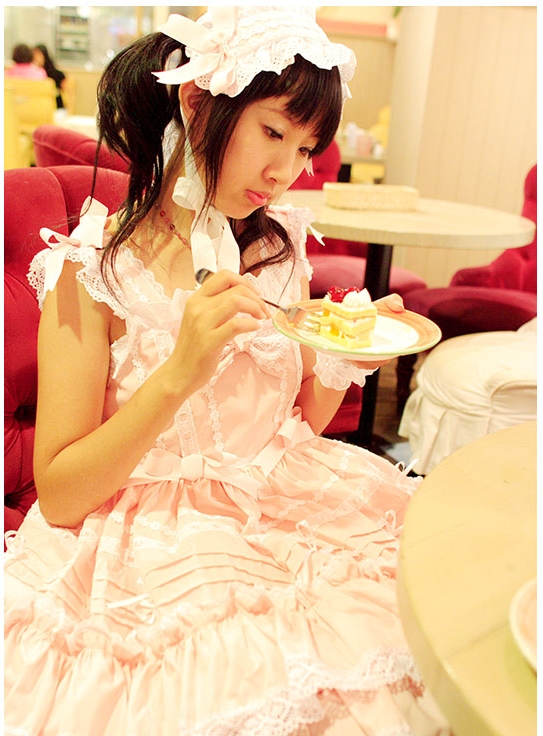 Socks & Shoes
You will need a pair of socks or tights to go with everything. You can choose from knee socks, over the knee socks, ankle socks, or even tights! Lastly are Lolita Shoes, which usually have a round Mary Jane style with a slight heel to them.  Baby, the Stars Shine Bright's heart buckle shoes, as well as Angelic Pretty's Tea Parties, are a great choice for Lolitas that are extremely comfortable if you want cute shoes without high heels.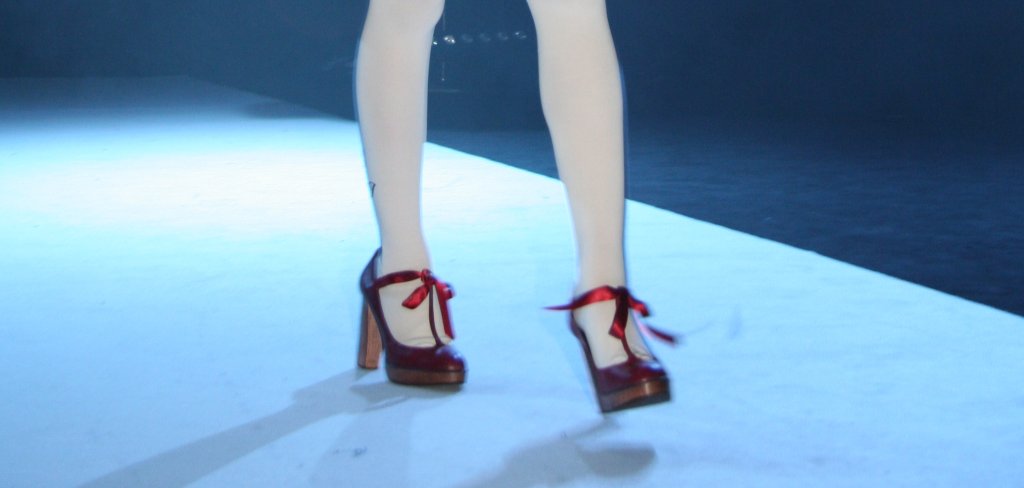 ove Japanese fashion? Check out our article on popular Japanese fashion or learn about other Japanese fashion subcultures.